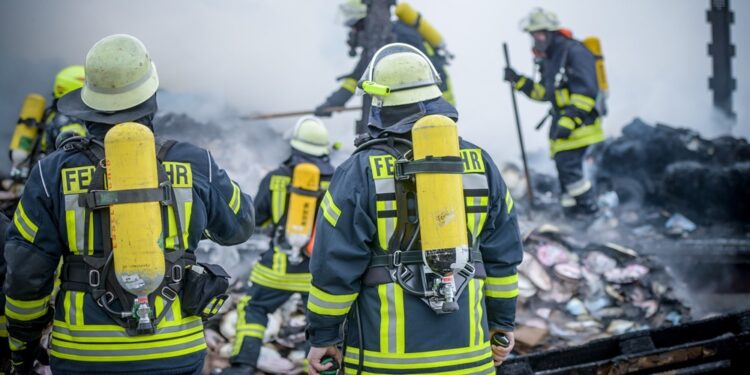 International Firefighters' Day
International Firefighters Day is a holiday that's observed annually on May 4th. It's an international day of appreciation and recognition for the brave men and women who place their lives on the line every single day to protect communities from the dangers of fire.
This day serves as an opportunity for everyone to show respect and gratitude to firefighters and to voice their support for them over the Internet. Different communities approach this holiday in different ways.
Some will throw parades, others will have special ceremonies, and still, others will hold open houses at their fire stations. The work of firefighters is invaluable, so everyone should take a few moments out of their busy schedules and support these heroes.
The History Of International Firefighters Day
This holiday can be traced back to the late 1990s. It was invented on May 4th, 1999 on the feast Day for St. Florian. This saint was the patron saint of firefighters, brewers, and chimney sweeps.
This day began after a tragic incident that shook the community in Linton, Australia on December 2nd, 1998. Firefighters were fighting a large wildfire and called for assistance. Part of the strike team that was deployed included Chris Evans, Stuart Davidson, Garry Vredeveldt, Matthew Armstrong, and Jason Thomas.
These five firefighters headed out from the fire to refill their tankers with water when a sudden wind change caused their truck to be engulfed in flames. This resulted in the death of all five firefighters. Their sacrifice, as well as the sacrifice of thousands of firefighters the world over, are immortalized by this holiday.
Some Quick Facts About Firefighters
Below are some quick facts about firefighters that we feel everyone should know about. Let's take a quick look at these factoids before we move on with our exploration of this holiday.
There are an estimated 1.1 million firefighters in the U.S.
The average firefighter in the U.S. only made $54,650 in 2019.
In 2018, firefighters responded to over 1.3 million fires in the U.S.
Observing International Firefighter Day
This day can be observed in several different ways. One of the ways that many people observe it is by wearing the International Firefighter Day ribbon, either on their person or on their vehicle. Another way is for sirens to be sounded on the first Sunday in May at noon local time.
This siren sounds for 30 seconds and then is followed by a minute of silence in respect for all firefighters who have been lost, especially in the line of duty. People can also pay their respects online by using the hashtag #InternationalFirefighterDay on social media.