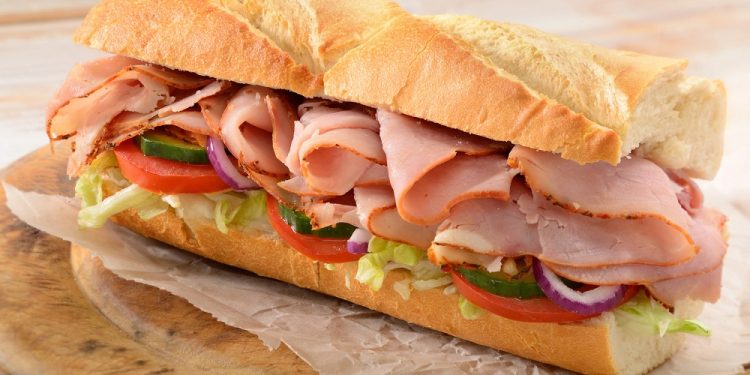 National Hoagie Day is a holiday that celebrates one of the most well-known and beloved sandwiches of all time: the hoagie. This day falls on May 5th—the same day as Cinco de Mayo—so people are going to have to decide which holiday they will want to celebrate. Of course, there's no unwritten law that says that both holidays can't be celebrated together, so might we suggest some Mexican beer and chips and salsa go along with your freshly made hoagie?
The History Of The Hoagie
Okay, we have to admit that we were unable to come up with the history of National Hoagie Day or even find out who invented this holiday, so we've decided to turn our attention to finding out about the history of the hoagie. And what we've discovered is that there are some fascinating backstories about these sandwiches, all a person has to do is decide which story is the right one.
One of the most popular stories about the genesis of the hoagie is that it was invented around World War I by Italian workers working at the Hog Island shipyard in Philadelphia. These workers would assemble sandwiches using small freshly baked loaves of bread that were filled with meat, cheeses, condiments, and sometimes peppers. Because of the shipyard's name, the workers would call these sandwiches "hoggies," a name that would eventually be shortened to hoagies.
Of course, as we've stated earlier, there are also other theories to how hoagies were invented. For example, some people believe that they were made by street vendors at the beginning of the 20th century in Philadelphia. Other people believe that their origin was sandwiches made by delis in South Philadelphia. As that story goes, destitute people were known as "on the hoke" or as "hokes" and so the sandwiches made from day-old bread and scrap meat that was passed out to them was known as hokes—a term that later became hoagie.
Regardless of the hoagie origin story that's believed, all of these stories share some things in common. One, all of them take place somewhere in the Philadelphia area, and two, all of them take place around the beginning of the 20th century. Philadelphia around the turn of the 20th century is probably as close to knowing the true origin of this sandwich.
Fun Facts About Hoagies
Now that we've learned a little bit about the history of the hoagie, it's time to turn our attention to some of the little known but fascinating facts about these sandwiches. Below are some things that people might want to know about these sandwiches before they celebrate National Hoagie Day.
Italian hoagies are considered the traditional hoagie
Italian hoagies are made with mortadella, capicolla, salami, lettuce, onions, and tomatoes.
In some parts of the U.S., hoagies are made with provolone, while in others white American cheese is used.
In St.Louis, Missouri, some delis and pizza parlors make hoagies using Provel cheese—a white processed cheese made from a combination of provolone, Swiss, and cheddar.
Observing National Hoagie Day
Anyone looking for an excuse to enjoy National Hoagie Day can simply enjoy one of these iconic sandwiches. It doesn't matter if they make it themselves or buy it from their favorite sandwich shop. Just be sure to post using the hashtag #NationalHoagieDay and let everyone know.