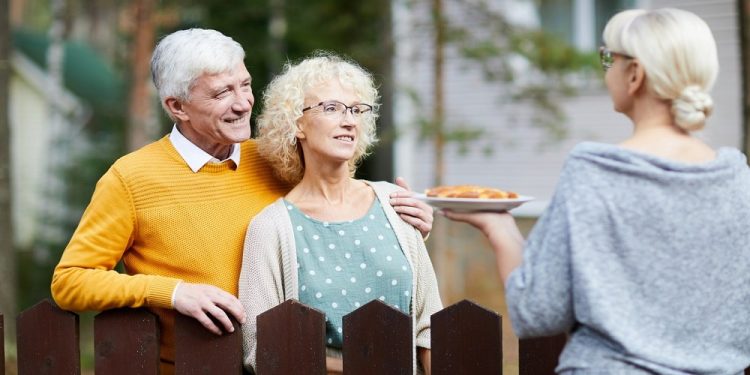 National Do Something Good For Your Neighbor Day
Observed annually on May 16th, National Do Something Good For Your Neighbor Day is a holiday that encourages individuals and neighborhood associations to do something good for one another. We all have neighbors to one extent or another, and it's important to show goodwill to these neighbors because we never know when we're going to need their help.
That's why everyone is encouraged to do something nice for their neighbor on this day. Something like helping them carry their groceries in, helping them take their dumpster to the curb, or keeping an eye on their home while they're on vacation.
National Do Something Good For Your Neighbor Day History
This holiday was created in 2009 by Starr Valentino. He created this holiday to help create neighborhoods with "tighter" bonds between neighbors. And he has helped hundreds of towns and cities across North America accomplish that goal.
Things That Make Neighborhoods Truly Great
Now that we know about this holiday, let's talk about some of the characteristics that good neighborhoods share with one another. As you may have guessed, neighbors willing to help one another is one aspect of a good neighborhood, but it's not the only one. Let's look at some other characteristics of great neighborhoods.
Pride in homeownership.
Low crime rate.
High-quality public schools.
Access to medical care.
Access to public transportation.
Access to local grocery stores.
Plenty of "green space."
Walkability.
Observing  National Do Something Good For Your Neighbor Day
As we said in our opening statement, there are a variety of ways that a person can celebrate this holiday. They can keep an eye on a neighbors home while they're away, or accept a package for them when they're unable to.
They can also help them pick up trash around their property or help them with some other pressing task. While doing all of this good neighborly work, people can spread the word of their good deeds using the hashtag #DoSomethingGoodForYourNeighbor on social media.