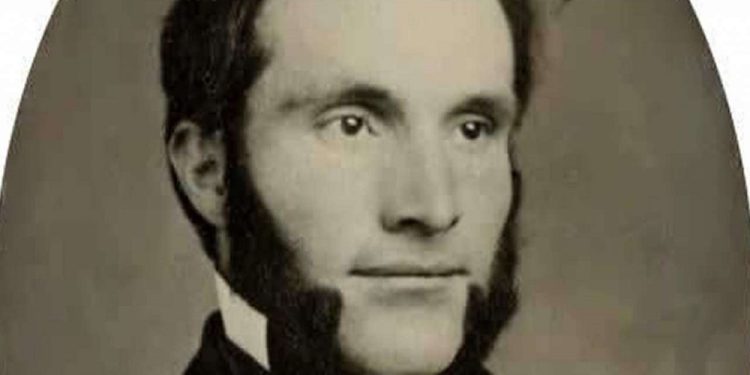 Loomis Day is a holiday that falls on May 30th every year and is a day that commemorates Mahlon Loomis—the man who received the patent for wireless telegraphy in 1872. Mr. Loomis was a dentist whose previous accomplishment was inventing artificial teeth, but it would be his idea to transmit a signal from one location to another location that would cement his name into history books. And considering that radio, television, and even your Wi-Fi signal all owe themselves to his ideas might be a good reason for people to observe this holiday. 
The History Of Loomis Day
Although we were unable to determine the year when Loomis Day was invented, we do know who invented it. It was invented by Richard Birch. 
About Mahlon Loomis
Born in Oppenheim, New York, on July 21, 1826, Mahlon Loomis was the third child of eight children born to Nathan Loomis and Waite J. Loomis (nee Berber). In 1848, he moved to Cleveland, Ohio at the age of 22. It's there that he studied dentistry under Dr. Wright. He would begin practicing dentistry in Ohio before he moved back to Virginia. After moving to various locations around the east coast, he would eventually settle in Washington, D.C.
In 1857, he patented a process for making dentures out of porcelain, but patenting medical devices at the time were controversial and his acquisition of the patent was deemed as unprofessional by the New York Dental Convention. 
He would go on to do a series of experiments in the mountains of Virginia flying kites several miles apart transmitting electricity from one to another. He would demonstrate his wireless telegraphic system in 1868 before the U.S Congress. On July 20, 1872, he received U.S Patent number 129,971 for his system of "Improvement In Telegraphing." This would be the world's first wireless patent. 
Loomis' first radio wave telegraphy traveled a total distance of 14 miles between two mountains. He was able to overcome ground obstacles by using aerials that were held in the air by kites. Even though his theories for describing how this was accomplished was fundamentally flawed, he was still able to complete the transmission between the two aerials.  
Observing Loomis Day
The primary way to celebrate this holiday is to learn more about Mahlon Loomis and his invention and to teach other people about the man. It's also a good day to learn more about the history of long-distance communication. And while you're doing all of this, you can use the hashtag #LoomisDay on social media.