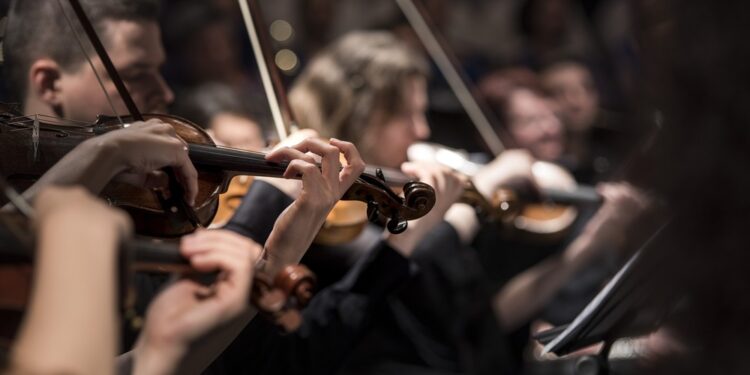 National Chamber Music Month
Chamber music is a form of classical music that is designed to be played by a small group on instruments in a large room or palace chamber. Modern musical ensembles also entertain and engage audiences in auditoriums, concert halls, and a variety of other locations as well.
This is "part music," where each performer is assigned a musical part that is played in concert with the others and doesn't usually involve a solo instrumental performance. Over the years, this kind of music has been called the "music of close friends" and that's a perfect description of the intimate nature of this type of musical performance.
Those who wish to learn more about this month or experience it for themselves can do so during the month of May. This month is called National Chamber Music Month and it's the perfect time for people to become acquainted with this type of musical performance.
The History Of National Chamber Music Month
This month was created by Chamber Music America (CMA) in May of 2012. The CMA is a non-profit organization that provides smaller ensemble musicians access to musician networks, funding resources, and professional development resources.
They were founded in 1977 by 34 musicians. These musicians all had the goal of advocating for and uniting a small ensemble of professional musicians. This organization was created this month to raise awareness about small ensemble performances in the U.S.
Facts About Music (Of All Types)
Okay, we're pretty sure that we covered all of the facts that we know about chamber music, except for one or two, so we decided to list some general facts about music in this space. So, with that being said, let's take a look at some of the facts about music that we were able to uncover during our research.
Orchestras and chamber music began to develop during the 17th century.
During the 17th century, trio sonatas were very common.
A duet is a piece for two instruments and a trio is a piece for three instruments.
A quartet is a piece for four instruments and a quintet is a piece for five instruments.
Other pieces include sextets, septets, octets, and the rare nonet that features nine instruments.
In 2016, Mozart had a good year. He sold more albums than Adele, Beyonce, or Drake.
One study noticed that 5% of the participants didn't have any emotional response to music.
Music can enhance physical performance.
Observing National Chamber Music Month
There are only two things that people need to do to observe National Chamber Music Month. One, they need to find a chamber performance in their community and attend it. Two, they need to spread the word about this month using the hashtag #NationalChamberMusicMonth on social media. And that's all there is to it.