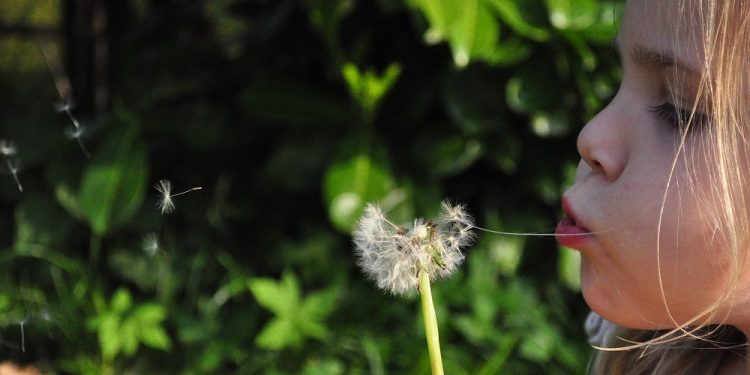 When people first hear about the holiday World Wish Day, they have a lot of questions about it and inevitably end up trying to guess its purpose. Is this a holiday dedicated to asking a genie to grant you wishes, or is it a day dedicated to wishing for the things that you never achieved in your life?
Actually, none of these guesses are correct. This holiday, a day that's observed on April 29th every year, is actually one that celebrates the anniversary of the founding of Make-A-Wish.
This organization was created on April 29th, 1980 in Phoenix, Arizona as a non-profit that helps fulfill the wishes of children with critical illnesses. It's an organization that everyone should support and this holiday is a good place to start that support.
The History Of World Wish Day
In 1980, a 7-year-old named Christopher Greicius inspired the founding of Make-A-Wish. He was battling leukemia and had a wish of one day becoming a police officer. The community of Phoenix all decided to make his wish come true.
As a result, Make a Wish was founded on April 29th of that year and Christopher got his wish. Ever since then, this organization has helped children with serious illnesses to connect with their dreams.
The anniversary of this organization has been observed every year as the organization has continued to fulfill the dreams of children.
Some Quick Facts About Make A Wish
We wanted to raise the public's awareness about not only this holiday but also about Make A Wish, so we decided to do a little bit of research on this organization. What we were able to uncover was the following list of facts. We hope that these facts prove to be informative, and entertaining, and able to get more people to support this organization.
The first official Make-A-Wish recipient, Poncho Salazar, received three wishes. Getting to get on a fire truck, going to Disneyland, and taking a hot air balloon ride.
Since 2000, Make-A-Wish has prohibited their funds or volunteers to be used to facilitate hunting trips.
Make A Wish also prohibits any wish that involves firearms.
From 1980 to 2015, Make-A-Wish has facilitated over 100,000 trips to Disney's theme parks.
Observing World Wish Day
We feel that the best way to observe this holiday is to help Make A Wish fulfill the dreams of a critically ill child. This can be done by donating money, volunteering time, or even spreading the word about this organization's fund-raising efforts through social media using the hashtag #WorldWishDay. All of these are great ways to support this organization and spread the word about World Wish Day.