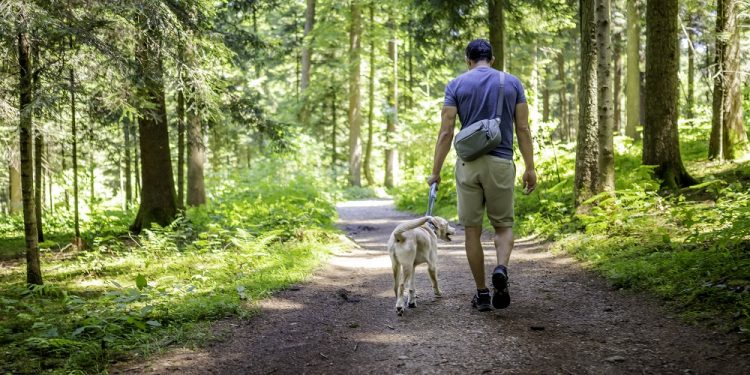 Scientists know very well the impact that walking can have on a person's health. People who regularly walk have improved circulation, less arthritis pain, and generally are in a better mood.
That's why more people should take the time to celebrate National Walking Day. This holiday is celebrated on the first Wednesday in April and is designed to encourage people to head out and take a walk.
The History Of National Walking Day
National Walking Day is a holiday that was first established in 2007. This is when the American Heart Association launched this holiday to help promote a heart-healthy agenda and to encourage people to add a little bit more exercise into their lives.
The Benefits Of Walking
As we alluded to in our opening statement, walking has several distinct benefits that everyone can benefit from. Even as little of 30-minutes of walking a day can have a positive effect on a person's physical, emotional, and mental health. Below are just some of the benefits a person can expect when they put on their walking shoes and hit the sidewalk.
Improved Circulation
One of the biggest benefits of walking is that it improves circulation. People who improve their circulation through walking have lower blood pressure, improved organ function, and have a better feeling of physical well being. Men and women with improved circulation also have less of a chance of suffering a stroke.
Improved Bone Strength
People who regularly walk also have increased bone mass. This means they are less likely to suffer fractures and tend to have less arthritis pain. Post-menopausal women can especially benefit from this increased bone mass. Studies have shown that post-menopausal women who walk for 30-minutes each day have a 40% less chance of suffering a hip fracture.
Improved Sleep
Sleeping better is another benefit of walking. Studies have shown that people who walk on a regular basis are less likely to suffer insomnia than people who don't walk at all.
Walking Helps People Lose Weight
Another benefit of walking is that a person will burn more calories. They will not only burn more calories from the act of walking (depending on speed, distance, and terrain) but will also burn more calories when they're at rest. This may make weight loss for some people easier.
Celebrating National Walking Day
The only requirement to celebrate National Walking Day is for a person to get out and start walking. Walking can be the start of a healthy life and regularly walking does wonders for the body. Another thing a person can do to celebrate this holiday is to use the hashtag #NationalWalkingDay to let people know you're celebrating the day or to encourage people to get out and get active.