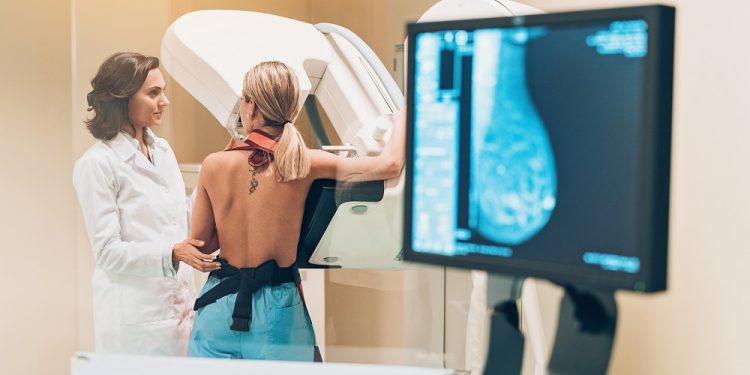 Falling on the third Friday in October each year, National Mammography Day is a day on which women are encouraged to make a mammography appointment to have their breasts checked. It's a day that was officially proclaimed by U.S President Bill Clinton in 1993 and has no doubt saved the lives of countless women over the last three decades.
It's a day that serves as an excellent reminder that the best way to defeat breast cancer is with early detection.
The History Of National Mammography Day
Even though National Breast Cancer Awareness Month has been celebrated since 1984, it wasn't until United States President Bill Clinton that National Mammography Day was officially made an observance day in 1993.
It was the final touch to making the entire month of October a reminder that every two minutes a woman is diagnosed with breast cancer in the United States.
The History Of The Mammogram
The origins of the mammogram can be traced back to 1913 when a German surgeon named Albert Salomon did the first mammogram study on 3,000 mastectomies. He did the study by comparing the x-rays of breasts to the actually removed tissue—making sure that he specifically observed microcalcifications that might have occurred. This would form the groundwork about the spread of tumors—information that would be used when Robert Egan developed the first mammogram in the 1950s.
Facts About Breast Cancer
Below are some stark facts about breast cancer in the United States.
Every year, over 276,000 new cases of invasive breast cancer are diagnosed in women.
Over 42,000 women will die every year from breast cancer.
Breast cancer incidence rates have risen by 0.3% over the last few years.
Breast cancer is the second leading cause of death in women.
Breast Cancer Risks
Although scientists are still uncovering new data on breast cancer regularly and perceived risk factors may change over time, below are some of the current risk factors for breast cancer.
Women who drink 2-3 drinks a day have a 20% higher risk of breast cancer than non-drinkers.
Obesity is believed to be a breast cancer risk factor as well.
Smoking also raises a woman's chances of developing breast cancer.
Other Risk Factors Include:
Observing National Mammography Day
The best way for any woman to celebrate this holiday is by making a mammogram appointment with their doctor. Early detection increases a woman's chance of surviving breast cancer, so regular mammograms are the key.
It's also a good day to participate in fundraisers thrown by the American Cancer Society and other organizations that deal with breast cancer research. Women can also use this day to raise awareness about breast cancer with their friends and family. And finally, a person can observe this day by using the hashtag #NationalMammographyDay on all of their social media accounts.