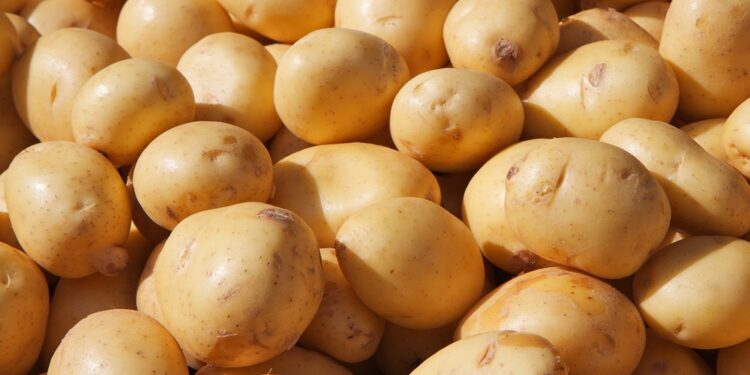 September is National Potato Month, so it's time for everyone to gather up their favorite spuds and cook them in their favorite way. There are a wonderful variety of potatoes available that include russet potatoes, red, white, yellow, purple, and petite potatoes — to name just a few.
There may be over 200+ potato varieties available in the U.S, but there are probably three times as many ways to make them. Unfortunately, most people are familiar with only a few ways to cook them. They either fry them, boil them or bake them. That's a shame considering the potential of potatoes is almost infinite. I guess everyone will learn that little fact as they celebrate this month.
The History Of National Potato Month
Unfortunately, we were just unable to uncover who invented this month. We searched far and wide, but it appears that no one knows who created this month or when they invented it. We'll guess that it probably was a promotional month by the National Potato Council, but at this moment, we're unable to confirm or deny that assumption.
Fun Facts About Potato
Everyone thinks they know everything there is to know about potatoes, but that might not be the truth. We're sure there are some things that the average person doesn't know about the humble spud, so we decided to find some surprising facts about potatoes that people could really enjoy. The following are the facts we've uncovered.
The potato is an essential dietary staple in over 130 countries.
The average potato is about 80% water and 20% solids.
A potato is 99% fat-free and contains a variety of different nutrients.
Potatoes contain B6, C, E, and K vitamins.
Potatoes also contain phosphorous, magnesium, and potassium.
The average American eats 125 pounds of potatoes a year. The average German eats 250 pounds of potatoes a year.
A potato only has about 100 calories.
The largest producer of potatoes in the world is China.
Observing National Potato Month
National Potato Month can be observed by enjoying a new variety of potatoes or by cooking a variety of potatoes in a new way. Potatoes are so versatile they can be used in a variety of different recipes.
They can be used in soups and stews, made into fried potatoes or French fries, or made into mashed potatoes. It all depends on how a person wants to use them. People celebrating this month should be sure to use the hashtag #NationalPotatoMonth on social media to spread their favorite spud recipes around the world.