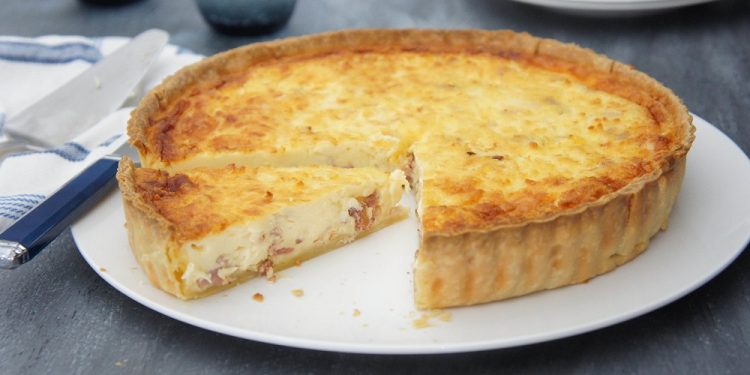 National Quiche Lorraine Day
National Quiche Lorraine Day is a holiday that's observed every May 20th and celebrates a French dish that uses bacon, swiss, gruyere, and heavy cream to make a delicious savory tart that can be enjoyed night or day.
This dish was invented around the time when the Lorraine Region was under German rule, and that's why it's different from a regular quiche that uses different types of meat and cheese in its recipe. Anyone looking to enjoy this savory tart can do so for breakfast, lunch, or dinner on this day. It doesn't matter because they're good any time of the day.
Interesting Facts About Quiche
Let's dig into this dish a little bit more so we all have a good idea of where it came from. The following facts are some that we are sure just about everyone will appreciate.
Although quiche is a French dish, there were plenty of custards made in England during the Middle Ages.
The largest quiche was made in Paris, France on November 22, 1997. It used 125 quarts of milk, 140 pounds of flour, 1,928 eggs, and 134 pounds of butter.
At the beginning of the 20th century, quiche was considered to be a "woman's food" because it contained little meat.
The word quiche comes from the German word "Kuchen," which means cake.
Observing National Quiche Lorraine Day
The absolutely best way to enjoy this holiday is by taking the day to create this dish. Just find a recipe that you like, assemble your ingredients, and then make it. Once it's made, serve it to friends and family members. Voila!
You're now enjoying National Quiche Lorraine Day. While you're celebrating, be sure to use the hashtag #NationalQuichLorraineDay on your social media accounts to spread the word about this holiday across the Internet.