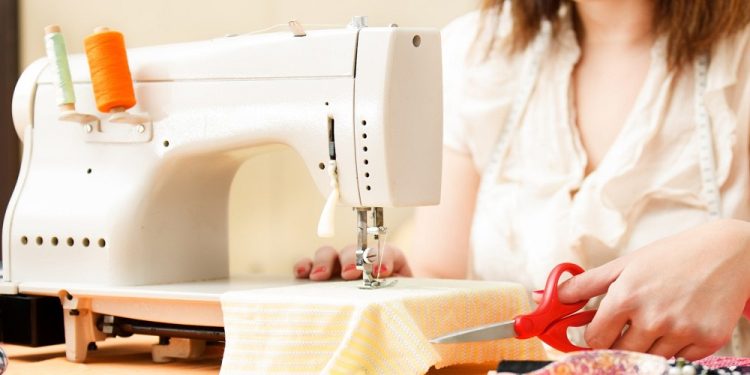 National Sewing Machine Day
Celebrated annually on June 13th, National Sewing Machine is a holiday that pays homage to the machine that was first invented in 1846 and continues to help people not only keeps their clothes stitched but also helps with craft projects. Even though the average person might not think about how the stitches in their clothing got there, but they benefit from them nonetheless. So why not take a few moments out of your busy day and help to celebrate the humble sewing machine?
The History Of The Sewing Machine
Unfortunately, we weren't able to find the history of National Sewing Machine Day. However, we did uncover the history of the sewing machine. and it all starts with a man named Charles Fredrick Wiesenthal. Even though Charles Fredrick Wiesenthal was awarded the first patent for a device to aid in sewing in 1755, this invention only consisted of a double-pointed needle. This was the first known mechanical device for sewing. In 1790, Englishman Thomas Saint would design a sewing machine that featured a chain stitch style and it was designed for leatherwork and canvas goods. He never built the machine, however.
In 1829, a French inventor named Barthélemy Thimmonie patented a chain-stitch machine in 1830. This sewing machine is extremely successful and it allowed him to create the first machine-based sewing factory in the world. This factor would stitch uniforms for the French Army.
In the U.S, John Greenough patented this country's first sewing machine in 1842. Two years later, he would create a sewing machine that many people consider to be the first one to bring in all of the different design elements found other sewing machines to become what would be the prototype for modern sewing machines.
In the mid-19th century, four sewing machine manufacturers came together to form the Sewing Machine Combination. This was the first patent pool used in America, and it allowed four companies to share their patents with one another to create a powerful sewing machine monopoly. The four companies in this monopoly were Singer Manufacturing Co., Howe Machine Company, Grover And Baker, and Wheeler & Wilson Manufacturing Co. Smaller sewing machine companies had to pay this cartel $15 for every one of their machines sold. However, this would end in 1877 when the last patent owned by the monopoly became obsolete. Smaller firms would no longer have to pay royalties in order to sell their machines. This resulted in more companies producing more sewing machine models.
Observing National Sewing Machine Day
National Sewing Machine Day is a holiday that people can observe by sharing tips and tricks with their fellow sewists, post pictures of items they've stitched, or even give other people recommendations on the best sewing machines and supplies. While observing this holiday, people can not only share tips and tricks with people they know, but they can also share it with strangers via the Internet using the hashtag #NationalSewingMachineDay.