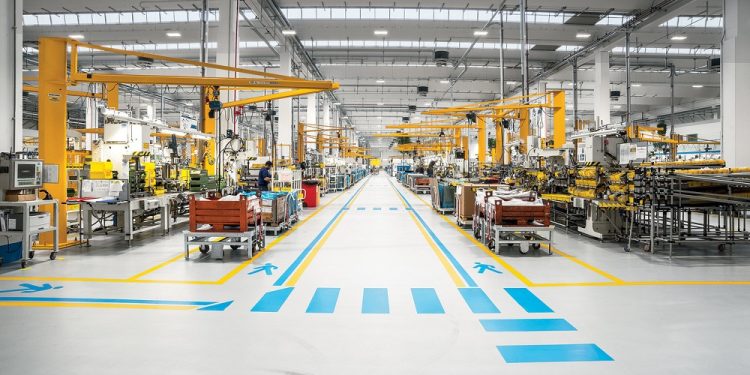 National Manufacturing Day
Celebrated on the first Friday in October, National Manufacturing Day is a holiday that celebrates those people who manufacture goods in the United States. It's a day that shows that competitiveness ignites and fuels American manufacturing and that it's an important part of the U.S. economy. That's why everyone is asked to celebrate this day through a variety of events and social media.
The History Of National Manufacturing Day
National Manufacturing Day was a holiday that was created by an official proclamation from New Jersey Governor Chris Christie in 2012. His proclamation declared that the manufacturing industry was a dynamic part of New Jersey's economy and integral to the State's quality of life and economic development.
It also proclaimed that manufacturing accounted for more than 254,000 New Jersey jobs and contributed over 39 billion dollars to New Jersey's GDP. Two years later, in 2014, President Barack Obama declared it to be a national holiday.
This proclamation occurred on October 3, 2014, and it called upon the people of the U.S. to observe this day with activities and programs that highlight the contributions of American manufacturers. It's a day that's been celebrated ever since.
Facts About Manufacturing
Interested in U.S. manufacturing? If you are, you might want to take a closer look at some of these fascinating facts about manufacturing in the United States and around the world.
For every dollar spent in manufacturing, approximately $2.75 is added back into the economy.
Manufacturing is the eighth-largest segment of the U.S. economy.
Manufacturers consume approximately a third of the nation's energy resources.
Approximately two-thirds of private-sector research and development is performed by manufacturers.
Most manufacturers in the U.S. are small companies.
Over the next ten years, over 4.5 million manufacturing jobs will be required.
Productivity has increased by 250% over the last 33+ years.
Timeline Of American Manufacturing
Below are some of the major stops on the American timeline of manufacturing.
1785: A flour mill is built that uses automated technology such as belt conveyors and bucket elevators.
1820: The U.S. industrial revolution began with an increase in machine production and coal power.
1830: The first American steam locomotive was completed.
1850: Interchangeable parts and mechanization led to the American system of manufacturing.
1913: Ford created the first moving assembly line.
1973: Industrial robots were introduced to the workplace.
1981: The first personal computer was introduced to the American public.
2013: 3D printing has become more prevalent in American manufacturing.
How To Celebrate National Manufacturing Day
People can celebrate this holiday in any number of different ways. Students can attend job fairs and find out about manufacturing jobs that might be available, or industry consultants can attend manufacturing events and learn about new technologies. People can also spread the word about this day by using the hashtag #NationalManufacturingDay on social media sites.