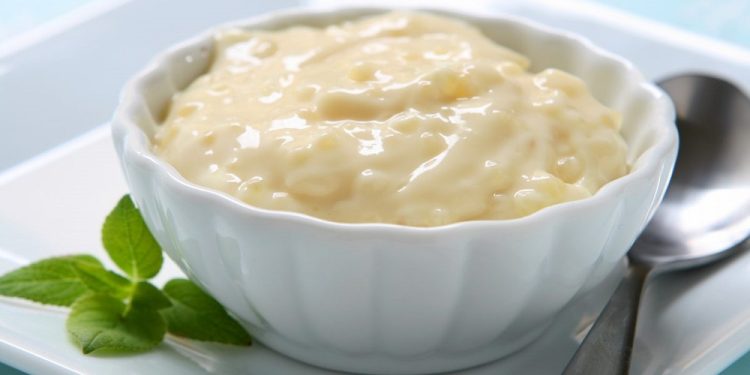 National Tapioca Pudding Day
National Tapioca Pudding Day is a holiday that falls on July 15th and celebrates a pudding dish that's been enjoyed by millions all over the world. Of course, tapioca is a pudding that's somewhat divisive. Some people absolutely love this dish, especially when it's well-made, and other people wouldn't want to eat it if it were the last type of dessert on the planet. So, if you're a pro-tapioca fan, then go ahead and enjoy this holiday with your friends and family, but do keep in mind that it might not be for everyone. 
The History Of Tapioca Pudding
Tapioca has been used by natives in South America for hundreds of years. They used it as a thickener for a variety of different soups. Sometime during the 19th century, it became a popular dish to make in England and in the U.S., by 1861, and the recipe for it appeared in Mrs. Beaton's Book of Household Management in 1861. In 1894, in Boston, the Minute Tapioca Company was formed. They made a more convenient form of tapioca that cooked faster than the traditional pearl tapioca. This only helped the popularity of the pudding. 
Interesting Facts About Tapioca
If you're not really familiar with tapioca but we've piqued your curiosity, then you might want to read the following fun facts. During the course of our research for this holiday, we came across some fascinating facts about tapioca. Facts that we're more than happy to now share. 
Tapioca comes from the South American Tupi language word Tipi-Oka. 
In the U.S., tapioca is made into a dessert made with milk and sugar. 
In the Tropics, tapioca is made into a dessert using fruit juice or fresh fruit.
Tapioca is a popular substitution for wheat flour in India, South American, and the West Indies.
Tapioca is a cholesterol-free food. 
Tapioca is easier to digest than grain or nut flours. Hence, it's reputation as a food for people with sensitive stomachs.
Tapioca is more allergy-friendly than other flours. It's gluten, nut, and grain-free. 
Tapioca can be used to help people gain weight safely if added to the diet regularly.
Observing National Tapioca Pudding Day
Anyone who thinks that they have to just eat tapioca pudding on National Tapioca Day doesn't know a whole lot about how it can be used. There is an almost limitless number of recipes that use tapioca pudding, so all you have to do is to choose some of the ones that you like the best. While you're observing this holiday, be sure to use the hashtag #NationalTapiocaPuddingDay on social media to encourage other people to celebrate it as well.