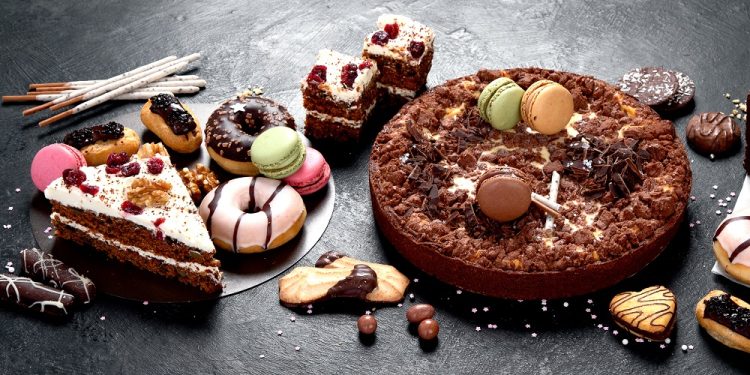 Celebrated annually on October 14th, National Dessert Day is a day for people to satisfy their sweet tooth and to go ahead and enjoy the dessert of their choice. It's a holiday that is celebrated in the United States and shouldn't be confused with Eat an Extra Dessert Day, which falls on September 4th each year.
However, it is a dessert in which you can go ahead and bake one of your favorite desserts or perhaps, take advantage of one of the sweet freebies which are offered on this day.
History of National Dessert Day
While no one knows for sure when National Dessert Day was started in the United States, one thing is known for sure, and that's how the word "dessert" was invented. It comes from the French word "desservir" which literally means to remove that which had been served.
It would be a meal which was served after all of the dishes had been removed the table. However, at this time, which was around the 15th century, a lot of chefs were adding a lot of sugar to their savory dishes. Which is probably why desservir, or dessert as it would eventually be called, is now associated with sweet treats.
From the 19th century on, there were a variety of desserts that would become popular in the United States. For instance, in Boston during the 19th century, a vanilla sponge cake filled with vanilla cream and topped with chocolate glaze became popular – otherwise known as Boston Creme Pie.
About the same time, Key Lime Pie was introduced in Florida – probably because there was an abundance of lime trees that was planted by the Spanish during the 18th century. However, due to hurricanes destroying these lime trees all over the state, the popularity of this dessert didn't take off until after right after World War II.
There were quite a few desserts that would become popular over the years in the United States and these included the Baked Alaska and the Banana Split. During the World's Fair in St.Louis in 1904, the Ice Cream Cone was invented and by 1912, Cheesecake was invented in New York City.
Other desserts that rose and fell in popularity include Blum's Coffee Crunch Cake, Marionberry Pie, and Bananas Foster – although this dessert has made somewhat of a comeback over the last few years.
National Dessert Day Customs & Traditions
The best way to observe National Dessert Day is to try one of the many traditional American desserts. To some people, this can mean apple pie or ice cream. To other people, it can include one of the other desserts that were popular in the United States at one time or another. This can include brownies, checkerboard cake, chocolate chip cookies, apple crisps, brown betty or chocolate cake. You decide!
If you want to promote this holiday and let the world know you are celebrating it, then you can use the hashtag #nationaldessertday to promote it on social media sites like Facebook or Twitter. Be sure to post a picture of your dessert when you use this hashtag as well, so the world can see what delicious treat you are eating.