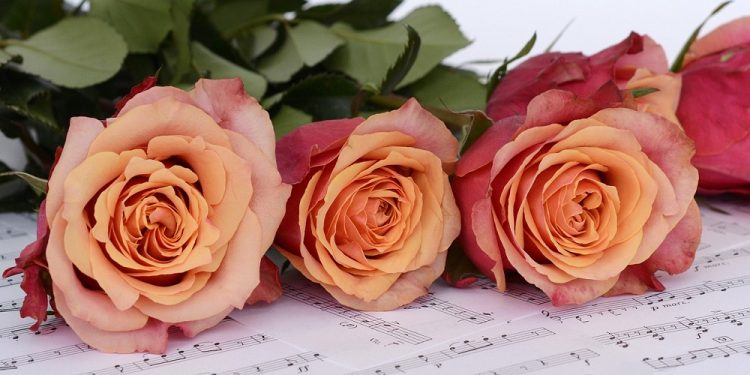 Rose Day is a holiday that's observed annually on the 7th of February. It's the perfect holiday to kick off Valentine's Week and is a way for people to get into a romantic mood. All throughout history the rose has symbolized love, romance, and beauty. Of course, it has also symbolized courage and bravery, and the exact meaning behind the rose depends on its unique color.
It's only the red rose that symbolizes romance, love, beauty, and courage. Other rose colors mean different things. We'll examine some rose symbolism as we explore this holiday so that everyone can be prepared to put their best bouquet forward.
The History Of Rose Day
Although we know the history of World Rose Day, a holiday that's observed on September 22nd, and is observed in remembrance of 12-year-old cancer patient Melinda Rose from Canada who died in 1996, we're unsure of the origins of this holiday.
We're also unsure of why this holiday was created or its intended purpose. We'll keep hitting the Internet archives to see if we can find anything new about it, but until we do, we'll just have to continue on with this holiday article.
A Quick Look At Rose Symbolism
Many people tend to think all roses are the same, but that isn't exactly true. Roses are steeped in symbolism that goes back thousands of years, so it's important for people to consciously think about the color of the rose before they give it out to a romantic interest, a family member, or a friend. Below are some of the common rose colors and what they mean. Let's take a look at them, shall we?
Red Rose: Deep, romantic love, and romantic desire. A thornless red rose means love at first sight, and a red rosebud means beauty and purity. Roses also symbolize courage.
White Rose: Purity, spirituality, and innocence. They're often used for weddings, baptisms, and funerals.
Pink Rose: Deep pink expresses gratitude to a friend, and light pink signifies gentleness, grace, happiness, and admiration for young love or friendship.
Yellow Rose: Used to signify conflict, jealousy, and infidelity, but that's beginning to change. Now they're often used to brighten up spaces.
Orange Rose: Passion, enthusiasm, and energy. Also used for celebratory occasions.
Green Rose: Hope and fertility.
Lavender Rose: Adoration and enchantment.
Black Rose: Rebirth, death, and mourning.
The Number Of Roses Also Have Meaning:
1 rose any color is love at first sight.
2 roses mean deep love.
3 roses are often reserved for anniversaries.
7 roses are used for infatuations.
9 roses are for eternal love.
12 roses if for perfect love.
Observing Rose Day
This day can be observed as a holiday of its own or in conjunction with Valentine's Day, which just so happens to be one week after this day. This means that a person can give their loved one a single rose, or a single rose every day leading up to February 14th.
This is also a good day to plant a rose bush or to enjoy one of the many rose-flavored desserts and delicacies that show up this time of year. We encourage people observing this holiday to spread the word about it using the hashtag #RoseDay on social media.