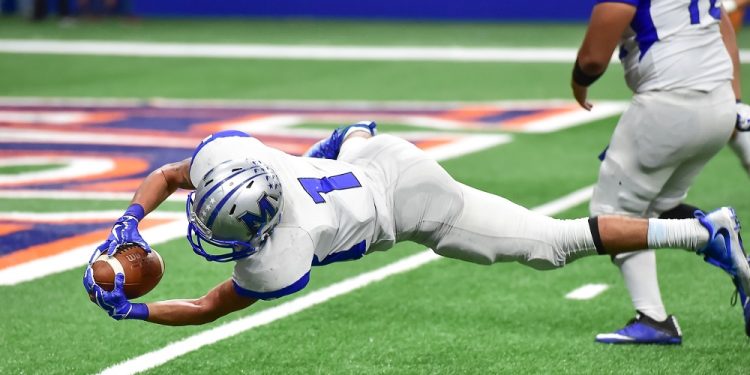 Observed on the first Wednesday of February, National Signing Day is the day when high school senior football players can officially sign their contracts or intent to play for the college of their choice.
This is not only a chance for the students to play for the school of their dreams, and hopefully get an education in the process, and it's a chance for the schools to get the football stars of tomorrow. Although there is an earlier signing period in December, many of the top players wait until this one because it gets the most media coverage.
The History Of National Signing Day
This day was established by the College Football Association in 1981. They did this because prior to this year, each conference did its own signing dates. Recruits were required to sign separate letters of intent since conference letters only restricted signing within the conference. This holiday date standardized the whole process of signing student-athletes.
Some Quick Facts About National Signing Day
We know that for everyone who doesn't know about the way student-athletes are signed for colleges the whole process can look rather odd. Of course, we're not going to get into the weeds about the specific process of how they're signed by schools, but we will take a few moments to list some of the things that we've learned about National Signing Day during our research.
A National Letter of Intent usually includes the initial enrollment period, financial aid requirements, penalties for not attending their listed school, and the appeals process.
Student-athletes must still meet the admission requirements for their school.
The chance of a high school athlete is pretty slim. Only about 1 in 14 high school athletes end up playing for a college team.
Only 1 in 54 high school athletes will go on to play at NCAA Division I schools.
Full-ride athletic scholarships are largely fictional. The average scholarship doesn't cover all educational expenses.
Currently, there are over 188,000+ student-athletes in over 350 Division I schools.
There are over 130,000+ student-athletes in over 296+ Division II schools.
And there are over 201,000+ student-athletes in over 433 Division III schools.
Observing National Signing Day
For student-athletes, this day is the day for them to sign up with the schools of their choice. For everyone else, it's a day to find out whether their Alma mater signs the next big college athlete.
People can spread the word about this holiday using the hashtag #NationalSigningDay. That hashtag is also a good use to use to find out what athletes other schools are signing. This is mainly a holiday that's celebrated between the students and the schools, although college sports fans will certainly want to pay special attention to this day.
For the student-athletes, it's potentially a day that will change the rest of their lives. Although the life of a college athlete is not always what it's cracked up to be, it's still something that is pursued by thousands of student-athletes every year.