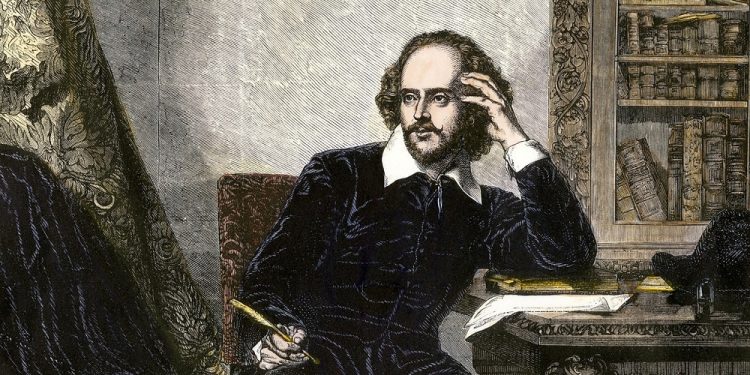 National Talk Like Shakespeare Day
National Talk Like Shakespeare Day falls on April 23rd the day of William Shakespeare's death. Shakespeare was born sometime in April of 1564 and is probably one of the most famous playwrights and poets that has ever lived. He is known for the 39 plays and 154 sonnets that he penned and is often called the Bard Of Avon. For anyone looking to celebrate this holiday, all they have to do is to spend the day speaking like the Bard—which might impress some of your friends and annoy others. 
The History Of National Talk Like Shakespeare Day
This day was first launched in 2009 by the Chicago Shakespeare theater. This day was then made official two years later when Illinois Governor Pat Quinn proclaimed April 23rd as Talk Like Shakespeare Day. Since then, it's been not only observed in Illinois but has been observed all over the U.S and maybe even the world. 
Fun Facts About William Shakespeare
As we gathered the information on this holiday, we came across some very interesting facts about the Bard himself. Facts that we are now going to share so that everyone can use them on April 23rd.
William Shakespeare was born to John Shakespeare and Mary Shakespeare (nee Arden).
Shakespeare was one of seven children to John and Mary Shakespeare.
William Shakespeare was baptized on April 26, 1564.
William Shakespeare's birthday is currently unknown but is generally observed on April 23. 
Shakespeare was married to Anne Hathaway and had three children. 
William Shakespeare was 18 when he married 26-year old Anne Hathaway.
Shakespeare's children with Hamnet, Judith, and Susanna.
Shakespeare died on April 23rd.
Shakespeare's father made gloves for a living.
Shakespeare and his theater company performed before both Queen Elizabeth I and King James I.
Shakespeare was 52 years old when he died.
Shakespeare wrote approximately 1.5 plays a year since he started writing in 1589.
Hamlet and Much Ado About Nothing were two plays written by Shakespeare that has been translated into Klingon—the fictional Star Trek Language. 
Shakespeare wrote The Two Noble Kinsmen, his last play, at the age of 49-years old. 
In 1856, the first purchase by the National Portrait Gallery in London was a portrait of Shakespeare.
Observing National Talk Like Shakespeare Day
This holiday is easily observed simply by talking like Shakespeare to your friends and family. Of course, that's not the only way to enjoy this holiday. You can also read some of Shakespeare's poetry or plays, or you simply celebrate his life. And while you're doing so, don't forget to use the hashtag #NationalTalkLikeShakespeareDay