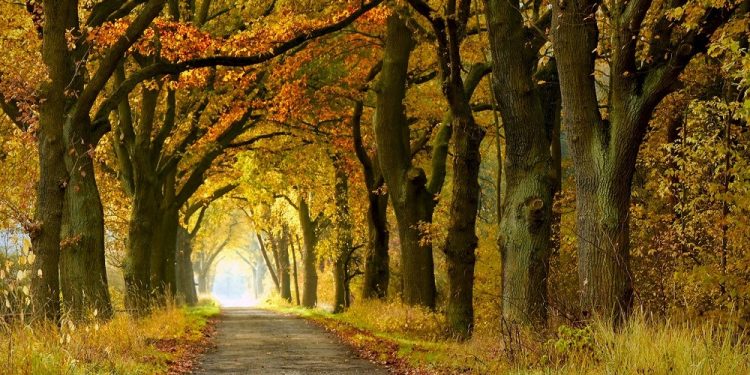 National Trails Day is a holiday that's observed on the first Saturday in June and is designed to help people recognize all of the beautiful local, state and federal trails that exist. Trails that are perfect for exercising on, for exploring nature, or just for getting out of the house. In the U.S alone, there are eleven different National Scenic Trails and nineteen different National Historic Trails that people can enjoy on this day—and even more local and state ones that people can also use. 
The History Of National Trails Day
National Trails Day is a holiday that was first started in 1992 by the American Hiking Society. They wanted to create a day that encouraged not only hikers to get out and enjoy the trails around them, but also horseback riders, cyclists, bikers, and everyone else to get out on the trail and enjoy nature. Since that day, people from all walks of life have not only enjoyed the trails but have also worked to maintain, advocate, and clean these trails for the benefit of everyone. 
Facts About Trails
Now that more of us are hitting the trails to enjoy the great outdoors, and celebrating National Trails Day at the same time, we couldn't pass up the opportunity to list some cool facts about trails in the U.S below. 
In 2014, more than 21,000+ volunteers participated in over 430+ trail projects on this holiday.
Consumers spent more than $645+ billion dollars on outdoor recreation in American in 2012.
In 2013, a little over 9-million people went backpacking. 
The Appalachian Trail is visited by 2-million people a year. 
The U.S Dept Of Agriculture has over 158,000 miles of trails across its 150+ National Forests and 20+ National Grasslands.
The Bureau of Land Management manages more than 16,000+ miles of trails on its lands. 
The U.S. Fish and Wildlife Service's Refuge System has more than 1,500+ miles of trails.
The Importance Of Trails
Just to drive home the point of just how important trails are to citizens, as well as to the economy, we've listed some of the main reasons why people should use trails.
They allow people to enjoy nature.
They can encourage people to protect nature.
They provide visitors with a glimpse of culture and history.
They give citizens a chance to do physical activities.
They can connect people to each other and their country. 
How To Observe National Trails Day
Obviously, people who want to celebrate this holiday can easily do so by heading out to their favorite trail and enjoying it for the day. However, there is also another way that a person can choose to celebrate this day. They can dedicate some of their time to volunteer to clean up or maintain a trail near them. After all, public trails benefit all of us and help to tie society together. Anyone who is celebrating this day can also use the hashtag #NationalTrailsDay to post pictures or comments about their favorite trail on all of their social media accounts as well.