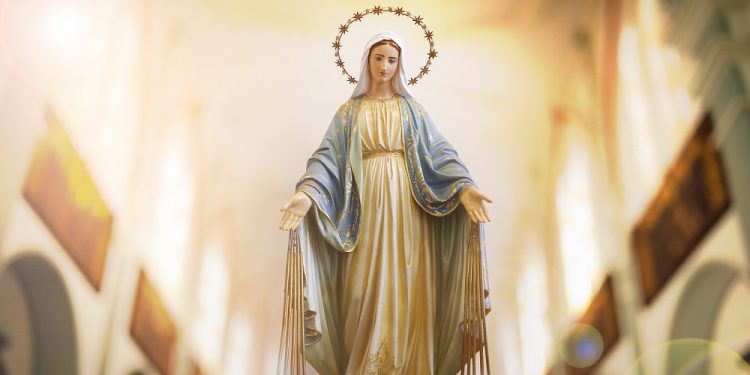 The Nativity Of Mary is a Christian feast day that celebrates the birth of Jesus' mother Mary. This holiday is also known as the Birth Of The Virgin Mary, Nativity Of The Blessed Virgin Mary, and Marymas. Although biblical scripture doesn't definitely record the birth of Mary, there is an account of her birth that can be found in the Protoevangelium Of James-an apocryphal text from the second century.
This holiday is a liturgical feast in the General Roman Calendar and in many Anglican liturgical calendars on September 8th.
The History Of The Nativity Of Mary
The earliest written record of this observance day was from a hymn that was written during the 6th century A.D. In France, the church of Angers claims that St. Maurilius started this feast in about 430 A.D.
Regardless of which account is correct, however, one thing for certain is that this holiday has been around for at least 1,400+ years and maybe as long as 1,600-years.
Facts About The Virgin Mary
Below are some interesting facts that people might want to consider while they're observing The Nativity Of Mary. All of the facts below come from biblical sources.
Mary Is Likely From The Tribe Of Levi
At the time of Mary, 1,500 years after Jacob, every Jew could trace their lineage back to one of the 12 sons of Jacob. Mary's relatives were probably descended from Aaron, the first high priest of Israel and the brother to Moses.
Mary Offered Up Two Turtledoves
When Jesus was born, Joseph and Mary bring him to the temple in Jerusalem to consecrate him to God. This is when they offered two turtledoves. This could be a hint at the social class she was in. According to Leviticus, a mother was supposed to offer a 1-year old lamb, otherwise known as a yearling lamb, and one turtledove.
However, if the mother can't afford to present a lamb, then they can bring two turtledoves. It might also be symbolic, considering that the second turtledove is called a sin offering—an offering specifically meant to cleanse away sin.
Customs, Traditions, And Observances
This feast day is observed in different ways all over the world. In France, local winemakers will bring their best winegrowers to their church to be blessed and to attach some of the bunches to the hands of Mary's statue. Grapes are also worked into the feast for the day in France.
People also pay homage to the Virgin Mary at one of the many nativities located all over the world. There's the Nativity Of The Blessed Virgin Mary Cathedral in Biloxi, Mississippi; the Nativity of Mary, Blessed Virgin Catholic Church in High Hill, Texas; and the Cathedral of the Nativity of the Blessed Virgin Mary in Juneau, Alaska.