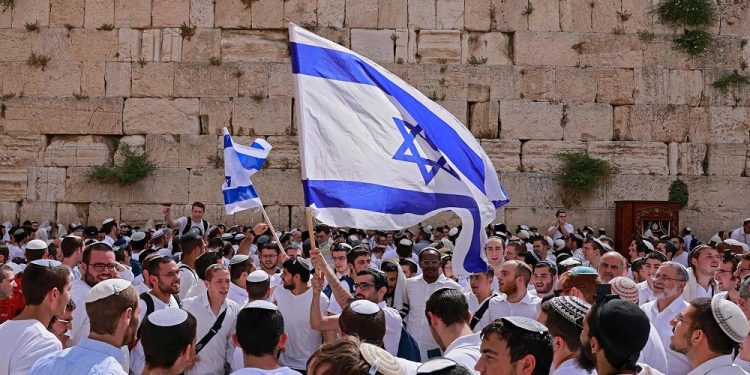 Yom Yerushalayim (Jerusalem Day)
Yom Yerushalayim—also known as Jerusalem Day—is an Israeli national holiday that commemorates the reunification of Jerusalem as well as the creation of Israeli control over the Old City after the 6-Day War in June of 1967. It has been declared as a minor religious holiday by the Chief Rabbinate of Israel, and it's a holiday on which Israelis get a day off of work.
It's also a day when schools, government offices, and many businesses are also closed. This holiday begins on the 28th day of the eighth month called lyar on the Hebrew calendar. This places it sometime in May on the Gregorian calendar—depending on the year that it's observed.
The History Of Yom Yerushalayim
After Jerusalem was created in 1948, the state of Israel was created in 1948, it was agreed that Jerusalem would be an international city for 10-years. After that period, the resident could then vote for what country they wanted to join. In May of 1948, Israel was attacked by Jordan and that resulted in parts of the city being under Israeli control and other parts under Jordanian control.
On the 6th of June in 1967, the 6-Day War began. The following day, Israeli forces took the part of Jerusalem that was controlled by Jordan. On June 11, 1967, the war would come to an end. The following year, in May of 1968, the 28th day of the month of lyar was proclaimed as Jerusalem Day to mark the unification of Jerusalem. Thirty years later, in 1998, it was made a national holiday.
Observing Yom Yerushalayim
One of the ways in which this holiday is observed is by a youth parade that features flags. Known as the Dance of Flags, this parade begins at Gan Sacher and goes through the streets of downtown Jerusalem. It finally ends in old city with a gathering and a prayer at the Western Wall. It's also celebrated with prayers, festivals, and other events.