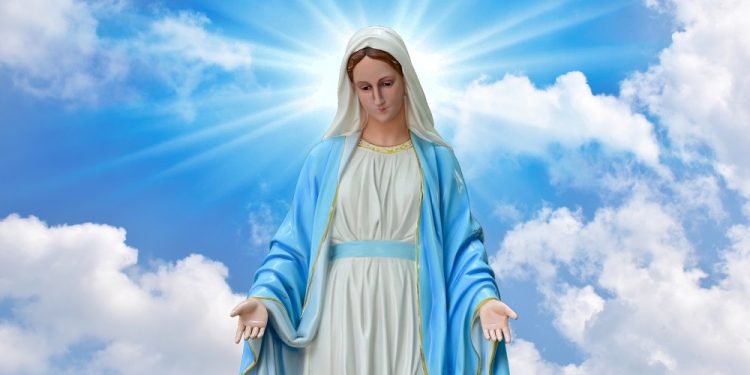 The Assumption Of Mary is a feast day that is celebrated on August 15th every year. This feast day commemorates Mary's death and her assumption into heaven. Because it commemorates this sacred occasion – which is viewed by many as Mary's divine birthday – it is not only a Holy Day of Obligation, but is one of the most important Marian feasts.
History
The history of this feast day can be traced all the way back to the fourth century when several apocryphal accounts described the ascension of Mary's in-corrupt body into heaven. However, while this may have been the seed of this belief in a religious context, actual observance of this day wasn't universal until about the sixth century.
It was first celebrated in the Eastern churches as the Feast of the Dormition – a day that commemorates the Virgin Mary's death, resurrection and subsequent glory in heaven. This idea spread quickly throughout Christianity and is now considered an established belief by many denominations.
On November 1, 1950, Pope Pius VII declared the Assumption of Mary to be dogma. As dogma, it is a required belief that must be adopted by all practicing Catholics. Dissent from this dogma is considered to be a departure from the divinity of the faith.
Customs, Traditions And Celebrations
Aside from the customary liturgical observances that accompany this feast day, there are also many different traditions and celebrations that are observed by Christians all over the world. These celebrations range from the blessing of the oceans by coastal fishing communities to the giving of flowers and blessed herbs to the sick.
Other traditions celebrated around the world on this day include a processional parade in Italy, the commencement of a brass band in Portugal and the Blessing of the Grapes in Armenia. In the United States, it is often celebrated with brilliant parades and informal gatherings.
Conclusion
This feast day allows participants to reflect on the divine nature of the Virgin Mary and serves as a reminder that there is a place in heaven for God's truly faithful.