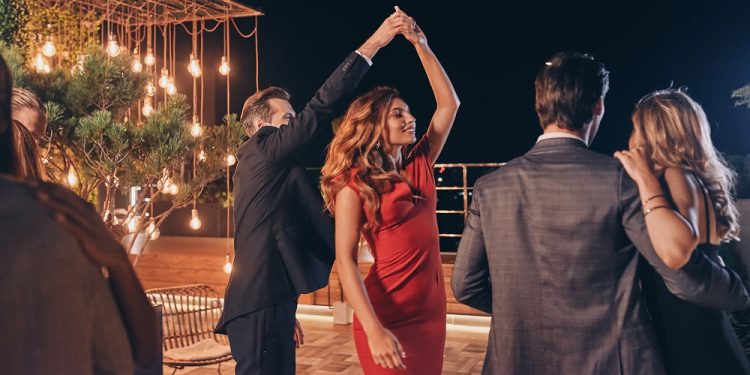 Created in 2010 by Nigel Lythgoe, National Dance Day is a holiday that's celebrated annually on the third Saturday in July. Nigel Lythgoe was the co-creator and one of the judges on the television program "So You Think You Can Dance" as well as the co-president of the Dizzy Feet Foundation.
He created the holiday to encourage Americans all over the USA to embrace dancing as a way to improve their health and to fight the epidemic of obesity that was ravaging the country. Dancing is a great way to improve cardiovascular health, endurance, muscle tone, and muscle flexibility.
Dance also improves bone density, reduces the risk of osteoporosis, and improves balance. All of these sound like good reasons for a person to take up dancing, regardless of whether they've actually ever danced or not. Remember, this day isn't about how good of a dancer you are, it's about improving your overall health and motivating yourself to get moving.
The History of National Dance Day
In 2010, co-creator and judge of "So You Think You Can Dance" created National Dance Day to encourage the American public to exercise more—since obesity has reached epidemic proportions in the United States and other western countries.
The same year he invented it,  Congresswoman Eleanor Holmes Norton introduced a resolution to Congress that would make National Dance Day an official holiday. As of 2016, she has submitted the very same resolution every year since.
Each resolution does the following things: One, it supports the designation of National Dance Day to encourage dance education and dance; Two, says that dance is an important contribution to the encouragement of physical fitness and the reduction of obesity; and Three, commends Nigel Lythgoe for his leadership in promoting this holiday.
This holiday was originally observed on the last Saturday in July, but that was changed in 2019 to the third Saturday in July. It's been on that day ever since.
Amazing Facts About Dancing
Since we're talking about National Dance Day and the power of dance on our lives, we thought it would be appropriate to list some of the other facts that we've learned about dancing. If you're interested in celebrating this holiday, or are merely interesting in dance in general, then you might want to check out the following facts.
The Waltz Was Once Banned
When the Waltz was introduced in Europe during the Middle Ages and it was banned for many years. In fact, it was known as the "Forbidden Dance" because partners had to hold each other closely. In some European countries, people were allowed to dance the waltz, but a strict 10-minute time limit was placed on the activity.
Fortunately, this changed in 1815. This is when there was a widespread celebration of the victory over Napoleon in Austria and they decided to allow the dance. From that moment on, the waltz stopped being a "dirty dance" and started to gain popularity throughout Europe.
The Longest Tap Dance Was Over 23 Miles Long
In 1996, a new tap dance record was set by David J.V. Meenan. He set the record for the fastest and longest tap dance. This dance lasted for a period of 106-hours and covered approximately 23 miles. Now that's quite the exercise!
The Largest Dance Class…So Far
Ever wonder what the largest dance class in the world was? Probably not, but we're here to tell you anyway. The record for the largest dance class was set in August 2008 and involved 989 participants.
This class was organized by Andrew Vorz in the Cape Town shopping center located in South Africa. It was a ballet class. As of 2021, this record hasn't been broken, but we anticipate that it will eventually be broken at some point in time.
Celebrating & Observing National Dance Day
Obviously, the best way to observe this holiday is to fire up your favorite song and dance to it. If you have someone to dance with, then enlist them in your impromptu dance event, but if you don't, feel free to bust a move yourself.
This is also a good holiday to learn a new dance. Some of the dance styles that exist out there include line dancing, hip hop, jazz dancing, Latin dancing, ballet, tap, or ballroom dancing.
If you want, you can take a video of your dancing and post it to one of the popular social media sites using the hashtag #NationalDanceDay. This will encourage everyone else to start dancing and to get in better shape.
Every year, the Dizzy Feet Foundation takes user-submitted videos of people dancing and posts them to its Facebook and Twitter pages, as well as its website. Also on this day, many dancing events and contests are held all over the country, so you might want to participate in one of these events.