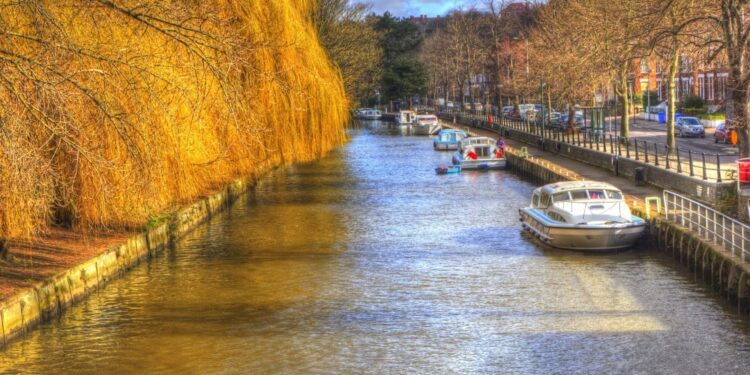 Norfolk Day is a holiday that's observed annually on July 27th and is celebrated in the non-metropolitan and ceremonial county in East Anglia in England. This area borders Cambridgeshire to the west, Lincolnshire to the northwest, and Suffolk to the south.
At the time that this holiday article was written, this area was home to over 900,000+ people. This is a holiday for people in the area to take pride in it and spread their love of it around the world. Of course, this holiday can also be observed in Norfolk, Virginia, an independent city in the U.S. that was incorporated in 1705.
The History Of Norfolk Day
Communities have existed in Norfolk, England since the last Ice Age and that's been confirmed by the discovery of Ice Age tools and coins that were found at Snettisham. Since we don't have much information about that era of Norfolk, we're instead going to have to jump ahead to 43 A.D. when the Roman conquest of Britain began.
During the Roman occupation of Britain, the Romans built villas and towns, forts and other fortifications, and even roads. During 60 A.D., Boudica rebelled against the Romans because of the imposition of their direct rule against the Iceni tribe, but that rebellion was followed by a period of relative peace and order.
In 410 A.D., the Roman armies would end up leaving Britain, and the Angles, Saxons, Jutes, and Frisians would end up invading the country between the 5th and 6th centuries. Under Normans, Norwich quickly became the hub of the region. It experienced a period of increased growth and would develop strong trade links with other areas.
It would become an important Medieval city that was supported by one of the most productive agricultural regions in the country, as well as a vibrant wool and peat extraction trade. Today, Norfolk is an administrative and historic county in eastern England.
It's home to over 900,000+ people and agriculture plays an important part in Norfolk's economy. The area is known for growing wheat, sugar beets, oats, barley, and other vegetables as major crops.
Although we're unsure of when exactly this holiday that celebrates this area was invented, we do know that people in the area have been celebrating their area for quite a long time now.
Observing Norfolk Day
As we said previously, Norfolk Day is a holiday for the people of Norfolk to celebrate their area. This can be done through fairs and parades, or other celebrations. Of course, people don't have to live in the area to celebrate it.
They can take the time to learn more about Norfolk and its rich history, or they can take a trip to the area to experience it for themselves. People can also spread the word about this holiday around the world using the hashtag #NorfolkDay on social media.