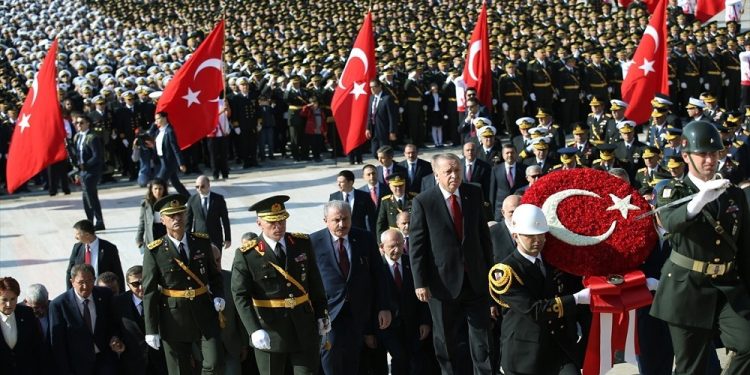 Republic Day is a national holiday in Turkey that's observed on the 29th of October and is preceded by Republic Day Eve — a holiday that begins at 1 pm and is also a public holiday. The combination of these two holidays commemorates the proclamation of the Turkish Republic, an event that took place on the 29th of October in 1923.
The Turkish war of independence began in 1919 and led to the installation of Mustafa Kemal as the new republic's president on this date in 1923. Today, this holiday is celebrated with festivities that begin the afternoon before and continue for a period of approximately 35-hours.
The History Of Republic Day In Turkey
After WWI when the Ottomans were defeated, Turkey was mainly occupied by the Allies as they began to break apart the Ottoman Empire. In 1919, an uprising of Turkish Nationalists would eventually lead to the war of Turkish independence. This would last until July of 1923 when the Allies left Turkey.
On October 29th, 1923, the leader of the Turkish troops, Mustafa Kemal Atatürk, was installed as the first President of Turkey, and the Turkish Republic was created. This is also the day when the new capital was named, the city of Ankara.
The following April, a republican constitution was adopted. For several years, Islam was the state religion for the country, but that was removed from the constitution in 1928. This made Turkey a secular state. It was also a single-party government until 1945.
Observing Republic Day In Turkey
This holiday actually begins at 1 pm on October 28th and continues over the next 35-hours. It's a period of time that's filled with wreath-laying ceremonies at statues of Kemal Atatürk that are located all over the country, or at his mausoleum in Ankara. It's also a day that's filled with festivals, parades, concerts, sporting events, and torchlit processions.