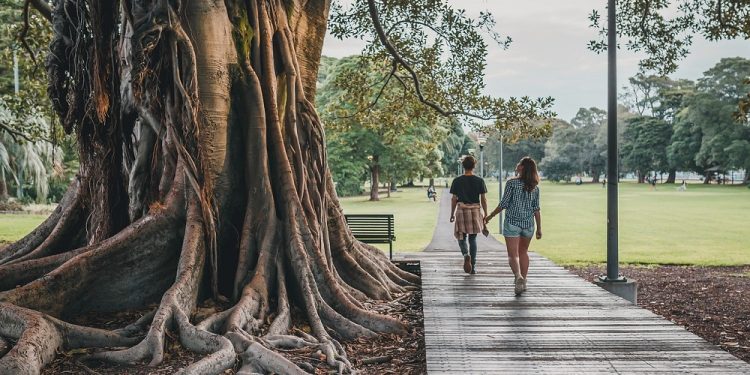 Sauntering Day is a day that's designed to remind everyone that sometimes they should slow down and just smell the proverbial roses. Modern humans live hectic lives and they often feel like they're constantly rushing from one project or disaster to the next. People can get off of this treadmill, however, and just enjoy this day at their own pace. By the way, this holiday falls on June 19th annually and is sometimes known as World or International Sauntering Day.
The History Of Sauntering Day
This holiday can be traced back to 1979 when a person named W.T Rabe invented it. When he invented this holiday, the jogging trend was extremely popular, so he constantly saw people running from one location to another. He invented this holiday to remind other people that sometimes it's better to slow down and take things easy than it is to hurry through one's day.
The Benefits Of Taking It Easy Once In Awhile
We know that a lot of people in the world don't feel like they can slow down. They feel that if they don't keep the "pedal to the metal," or their "nose to the grindstone," then they're failing themselves, their job, or even their family. However, while we think it's commendable that people are ambitious, that doesn't mean that they should grind themselves into the ground. People need a little bit of rest and relaxation-regardless of whether they believe it or not.
Science backs us up on this, too. Studies through the years have shown that R&R can be beneficial to a person and will actually make them more productive in the long run. What are some of the benefits of enjoying a holiday such as Sauntering Day? We've listed some of the major benefits below. Hopefully, it helps people see that sometimes they need to take a break and take care of themselves.
Rest Prevents Burnout
One of the biggest benefits of taking the occasional day off is that it prevents a person from burning out. Burnout is when people are so overworked they end up not caring about the job they're supposed to be doing. This not only leads to a loss of productivity over time, but it can also lead to the overworked person not taking as much pride in their work.
It Lowers Blood Pressure
Taking some time off, even only an hour a day can lead to lower blood pressure. And if you have lower blood pressure, then you lower your risk of heart attacks and strokes.
Observing Sauntering Day
We've found the best way to observe Sauntering Day is by not observing it. What do we mean? We mean that this is the day for sitting out on your porch and watching the world go by. It's not a day on which you should add even more errands to your day by celebrating a holiday. So, we suggest that you use the hashtag #SaunteringDay on your social media posts for the day, all while you're kicking.