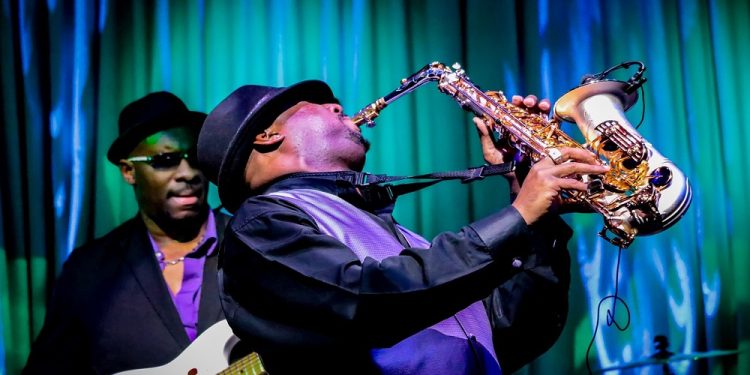 The saxophone is a soulful instrument that produces a remarkable musical range that millions of people around the world love. There's just something special about the saxophone and its addition to any song can help to elevate it to the next level. It's an instrument that's been enjoyed since the mid-1800s and now there's even a holiday created in its honor. Its holiday is known as National Saxophone Day and it's a day that gives everyone a chance to add a little bit of sax into their life. Just be sure to celebrate it on the 6th of November.
The History Of National Saxophone Day
We did quite a bit of research and were unable to discover who created National Saxophone Day or when it was created. We believe that it was created sometime around 2015, but at this moment, we're too unsure to state it as a fact. What we do know about this holiday is that it's celebrated on November 6th because that is the birthday of Adolphe Sax in 1814 – the guy who invented this instrument in the 1840s.
Some Nice Saxophone Fun Facts
Ready for some saxophone fun facts? If you are, then all you have to do is to grab a drink and read the collection of facts that we've gathered together below. We think the following facts will give everyone a little something to talk about on this holiday and might even inspire someone somewhere to take up playing the sax.
Adolphe Sax registered his new invention, the saxophone, in 1846.
In the sax family, there are eight different sizes of saxophones.
Some of the saxophones include the high-pitched Sopranino and Soprano Sax, the middle-toned Alton and Tenor, and the lowest-pitched saxophones the Contrabass Sax, the Baritone Sax, and the Bass Sax.
Many jazz musicians resisted using a saxophone when it was first introduced, preferring to instead use the clarinet.
The saxophone is actually a member of the woodwind family. This is due to the fact that a single reed is vibrated to produce sound.
Saxophones can not only be made out of brass, but can also be made out of plastic, copper, sterling silver, and even polycarbonate.
The soprillo is the smallest saxophone. It's only 12-inches long.
Observing National Saxophone Day
National Saxophone Day can be observed in numerous ways. You can take the time to learn more about Adolphe Sax or the invention of the saxophone. You can also take the time to take some sax lessons. However, if you're like most people, you're probably going to just want to listen to some songs that feature the sax on them. Some songs that contain sax on them include "Jungleland" by Bruce Springsteen, "Brass Monkey" by the Beastie Boys, and "I Still Believe" by Tim Cappello.