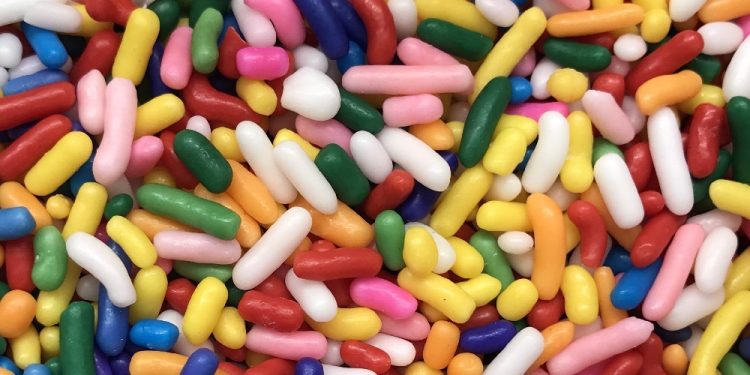 Just about everyone knows that sprinkles are little pieces of confectionery that are used to add color and texture to ice cream, doughnuts, cupcakes, and other sweet foods. They often are in the shape of tiny balls, but can also be in the form of tony rods as well.
Of course, the name sprinkles are only one of the names people have come up with for these little bits of confectionery. They are also known as jimmies, hagelslag, hundreds and thousands, and vermicelli. No matter what a person calls it, however, there is one thing for certain. They can still take the time to celebrate Sprinkle Day — a holiday that falls on July 23rd every year.
The History Of Sprinkle Day
The history of this confectionery dates back to the late 18th century. This is when European confectioners started using beads of sugar for decorating pastries and cakes. The Dutch are often credited with making the first modern sprinkles, which were known as hagelslag — a word that means "hailstorm" in Dutch.
The popularity of these sprinkles spread across the U.S. and by the 1930s, an American company known as Just Born created their version called jimmies. During the 1950s and 1960s, a variety of sprinkles hit the market and became very popular for cake and pastry decoration.
Nowadays, sprinkles are available in a large number of different shapes and colors. They can be shaped like hearts, stars, or even small animals. They are now a popular addition to ice cream dishes, but can also be added to donuts, pastries, cakes, and just about anything else a person wants to give a festive look.
Observing Sprinkle Day
We think that the generous use of sprinkles is warranted on this day. We suggest placing it on ice cream, donuts, pastries, and all kinds of other sweet treats. We also encourage people to learn more about the history of sprinkles. With that being said, we also encourage people to spread the word about this holiday using the hashtag #SprinkleDay on social media.