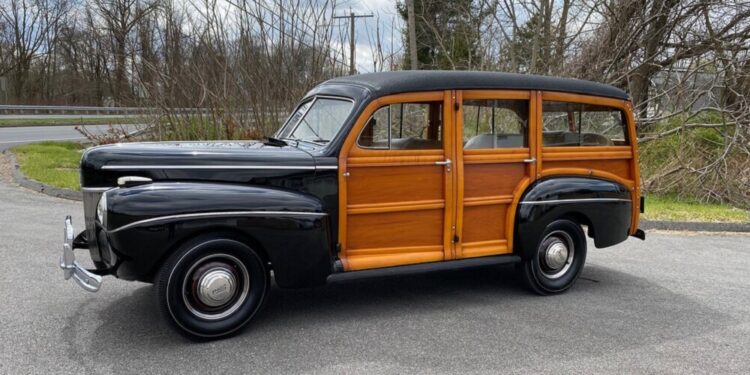 The third Saturday of July is observed every year as Woodie Wagon Day. This is a holiday that celebrates the woodie wagon — a type of station wagon that had a wood body. This vehicle was first popularized during the 1930s and 1940s, but some forms of it were also popular during the 1950s and 1960s.
It was popular during World War II because steel had to be conserved for the war effort, so wood vehicles were the natural choice for its replacement. Of course, these cars are still popular with many collectors, as the creation of this holiday probably conveys.
The History Of Woodie Wagon Day
Unfortunately, we are unsure of when Woodie Wagon Day was invented. It sort of spontaneously appeared on the Internet one day. We assume that this holiday began with the Woodie Wagon Car groups that exist around the world, but we can't be sure of whether this is accurate or not. The only thing that we really know is that this holiday has only been around since 2010 or so.
Some Quick Facts About Woodie Wagons
Okay, now that we've discussed the history of Woodie Wagon Day, we would like to now talk about some of the wonderful facts that we've learned about these cars. Below is everything that we've learned about Woodie Wagons that we would like to now share with you, our faithful holiday reader.
During the 1920s, woodies were mainly created by custom shops.
In 1920, Henry Ford bought 400,000 of Michigan forest land and shipped the wood out to be milled.
In 1934, Ford began milling the wood itself.
General Motors used a separate company to create its own unique version of the woodie wagon.
The demand for woodies decreased during the 1950s because wood auto bodies require more maintenance than steel bodies.
Observing Woodie Wagon Day
Observing this holiday is pretty easy. A person can go out and attend one of the Woodie Wagon car shows that exist or check out virtual exhibitions of these cars online. People can even take the time to try to buy one of these vehicles if they so desire. No matter how a person celebrates this day, they should also take the time to use the hashtag #WoodieWagonDay on social media.