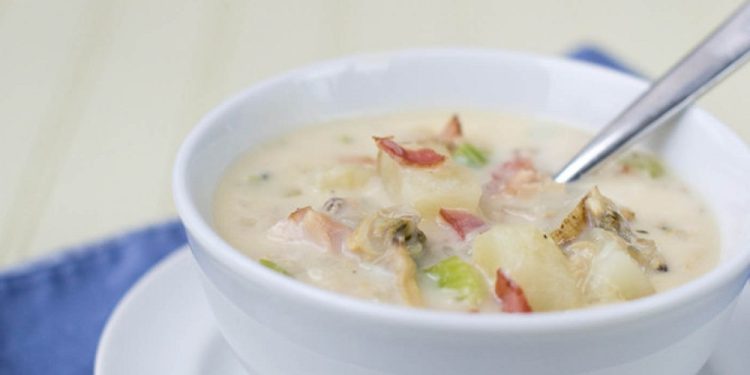 National Clam Chowder Day
One of the most famous shellfish stews is clam chowder—a stew that dates back over 200+ years and is loved by millions of people all over the world. It's also a recipe that has a variety of different variations that include New England Clam Chowder, Outer Banks Clam Chowder, and Manhattan Chowder. So it's probably no surprise that this stew is loved enough to have earned its own holiday. A holiday that's celebrated annually on February 25th and is aptly named National Clam Chowder Day.
The History Of Clam Chowder
Even though we are unable to untangle the history of National Clam Chowder Day, we do know the origin of the stew that inspired it quite well. To ascertain when clam chowder was invented, we first had to come up with a definition of this stew. According to the dictionary, chowder is a soup or stew that's made out of either clams or fish and it usually made with either milk or tomatoes, vegetables, and salt pork. With that definition in mind, we have to say that clam chowder probably goes back to the early 1600s and 1700s.
It's believed that New England clam chowder was introduced to the region by British, Nova Scotian, and French settlers during the 1700s. Over the next few decades, the stew would gain in popularity, and by the early 1830s, it was being served in Boston by the oldest continuously operated restaurant in that city: Ye Olde Union Oyster House.
Over the next 180+ years, clam chowder began to take on a variety of different forms, and there are various incarnations of it that can be found in different areas of the U.S. Below are some of the most common clam chowder variations we've come across:
New England Clam Chowder
Long Island Clam Chowder
Delaware Clam Chowder
New Jersey Clam Chowder
Puget Sound Clam Chowder
Rhode Island Clam Chowder
St. Augustine Minorcan Clam Chowder
Facts About Clams
If you're as fascinated by clams as much as we are, then you're going to want to check out the following facts about clams. This shellfish is not only a tasty addition to chowder but is also a fascinating creature. Let's learn more about them:
The oldest known clam as a quahog that was over 400+ years old.
Most clam species only live between three and five years.
Clams can reach up to 3-inches long in three to five years.
Giant clams can grow up to 4-feet.
Observing National Clam Chowder Day
The best way to enjoy this holiday is to enjoy a nice steaming bowl of clam chowder—regardless of the variety, you prefer. It's also a good day to use the hashtag #NationalClamChowderDay on Twitter or other social media platforms. And finally, people wanting to celebrate this holiday can try out a new chowder recipe to serve friends and family. After all, who doesn't love a steaming bowl of clam chowder?