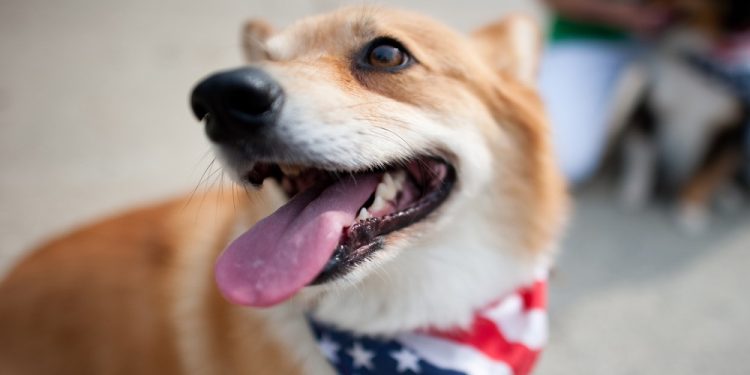 All American Pet Photo Day
Do you think that you have a pet with an all-American look or attitude to them? If you do, then you might want to celebrate All American Pet Photo Day. This is a holiday in which people can take patriotic photos of their family pets and post them all over the Internet.  It doesn't matter if you have a Yankee doodle poodle; a red, white, and Bluetick coonhound; or a freedom-loving ferret. Just dress them up in some patriotic clothing or place them in front of an American-themed background and post pictures of them on July 11th.
Facts About Americans & Their Pets
Since All American Pet Photo Day allows Americans to show off their pets to the public, we thought it would be fun to list some of the facts that we learned during the research of this holiday. We discovered quite a few statistics about Americans and the pets they own, so we decided to share them with all of you so you can observe this holiday in style.
Approximately 60% of all Americans own a pet of some type.
Approximately 17% of American pet owners own both a cat and a dog.
About 10% of Americans own a fish of some sort.
There are over 140-million pet fish in the United States.
Americans who are married are more likely to own pets.
During the 18th and 19th centuries, American newspapers had elegies for dead pets.
Almost 85% of all Americans had a pet while they were growing up.
In America, 6.5 million pets head to animal shelters every year.
Only about 2.4 million pets are adopted from American animal shelters each year.
The average American household spends approximately $1200 a year on their dogs.
In 2020, American pet ownership increased roughly 4%. Experts believe it was due to more people being at home during COVID-19 lockdowns.
The U.S states with the highest pet ownership include Vermont, New Mexico, and South Dakota.
How To Observe All American Pet Photo Day
Some of the best ways to observe this holiday include dressing up your pet in red, white or blue, or by doing an all-American theme photoshoot. Remember, this is a holiday that's not only for cats and dogs but for any pet that you might have. Maybe give them US flag-themed sunglasses or red, white, and blue ribbons for their hair. Once you have the perfect patriotic picture of your pet, you can then post it to social media using the hashtag #AllAmericanPetPhotoDay. Let everyone see how patriotic your pets really are.