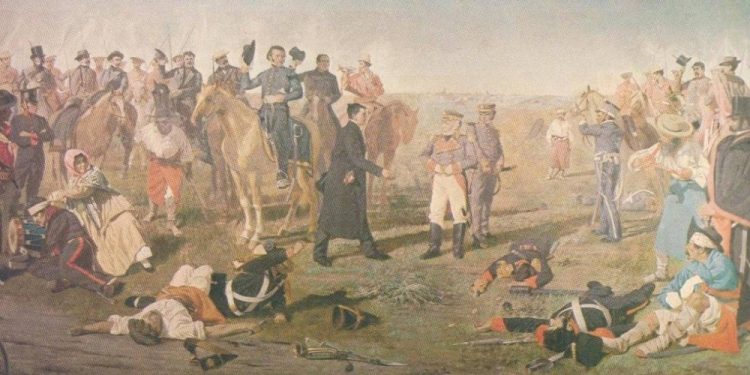 The Battle of Las Piedras is a holiday observance that's celebrated in the Republic of Uruguay every May 18th. This official holiday commemorates the key battle in Uruguay's struggle for freedom and independence that was fought in 1811.
It's believed by some historians and military experts that the battle upon which this holiday was created was important for the survival of the revolution in not only Uruguay but also in Argentina as well. The date on which this battle was fought is also commemorated in the May 18, 1811 Medal-the second-highest military decoration of the Uruguay Army.
The History Of The Battle Of Las Piedras
When the Spanish first arrived in the region of what is now known as Argentina and Uruguay in the 16th century, they were met with harsh resistance by the indigenous tribes and faced a lack of precious metals. This made colonization of the area difficult, but over the next two hundred years, Spain was able to get a foothold into the area and colonize it.
In May of 1810, the May Revolution forced the Spanish to abandon Buenos Aires, so they moved their headquarters over to Montevideo in Banda Oriental-the area now known as Uruguay. In an attempt to control the area, the Spanish made a move to defeat the revolutionaries. As a result, they would meet revolutionary leader José Artigas and his forces on the battlefield at Las Piedras on the 18th of May in 1811.
The revolutionaries were outnumbered and had been plagued with a series of recent defeats, but they pressed on. Eventually, their forces were bolstered by 200 Spanish loyalists who defected to the revolutionaries. This gave Artigas just what he needed to win the battle. Although this wasn't a decisive battle in the push for independence, it was an important one because without it, then it would've been difficult to make the march towards independence.
Observing The Battle Of Las Piedras
This holiday is commemorated with public speeches and military parades on this day. Since it's a public holiday, government buildings and many businesses are closed on this day as well.