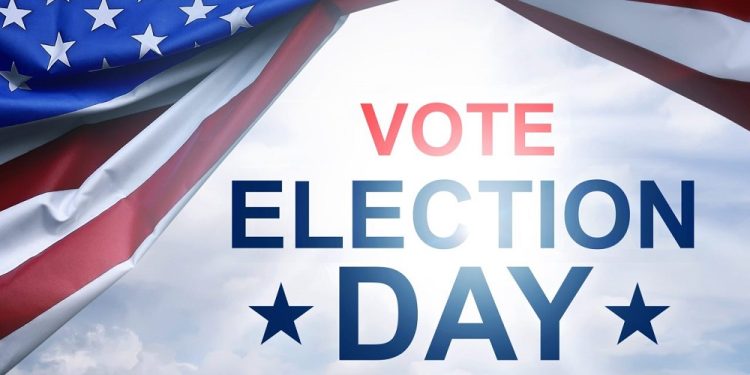 Election Day in the United States is an annual day that's established by law for the general elections of U.S federal public officials. It is set by statute to fall on a Tuesday next after the first Monday in November. This means that this day usually falls somewhere between November 2nd and November 8th each year. It's a day on which U.S citizens can exercise their right to vote and hopefully elect the people who will make the policies that work best for them. 
Why Is Election Day Held On A Tuesday In November?
A common question that people ask is why election day is held on a Tuesday in November. The answer to that question is quite simple. It's because, during the 19th century, the U.S was an agrarian society, so Tuesday in November was deemed the best time for people to vote—considering that most of the people in the country at the time were farmers. Elections held during the spring and summer seasons were believed to interfere with the planting season, and early fall elections were believed to interfere with the fall harvest. So late fall was chosen to eliminate these problems. Tuesday was chosen because it would give people time to get to the polls and it wouldn't interfere with market day—a day that was usually held on a Wednesday. 
Fun Facts About Election Day
If you've been searching for some fun facts about election day, then read on because we have collected a few of them for your entertainment. The following facts prove that the subject of voting doesn't have to be boring, especially when you consider the long history of this activity. 
Voting in elections predates the U.S Constitution
In 1758, George Washing spent his entire campaign budget buying alcohol to convince people to vote for him for the House Of Burgesses. 
When voting first started, it was usually done by voice vote and followed by a lot of drinking. 
Observing Election Day (U.S)
This day is observed by U.S citizens by them voting for their public officials at the local, state, and federal levels. This is done through the popular ballot. Every four years on even-numbered years, the U.S presidential elections are held all over the country. The way people vote all across the country differs due to the local laws in their area. Once you've voted, feel free to celebrate with friends and family.