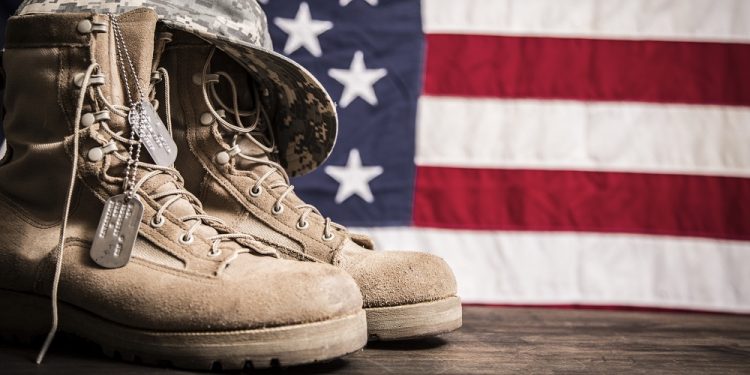 Veterans Day is a sacred American holiday that is often celebrated with somber remembrances and ceremonies that often revolve around speeches, the playing of the National Anthem, and the flying of the American flag. It's a day of the year when citizens can not only reflect on the service of those who have served in the Armed Forces but also thank them for said service.
History
Although originally formed as Armistice Day on November 11, 1919, by a proclamation of President Woodrow Wilson to honor the country's servicemen who served during World War I, the date wouldn't become a National Holiday until a Congressional Act in 1938 made it so.
It would remain a holiday for this select group of soldiers, sailors, and marines until President Dwight D. Eisenhower signed a bill that expanded its intention to celebrate the service of servicemen from every American war. It would remain known as Armistice Day for the next 35 years until Congress decided to change its name to Veterans Day on June 1st, 1954.
Its name has remained unchanged ever since. The date of its celebration has also remained unchanged, except for a brief period of seven years when it was changed to the fourth Monday of every October in 1971 to make sure that it complied with the Uniform Monday Holiday Act. This decision would eventually be reversed in 1978 and this holiday has been celebrated on November 11th ever since.
Although this holiday falls on November 11th legally, it isn't always celebrated on that day. For the organizations that take part in celebrations of this holiday, observances can be held on either Friday or Monday – depending on whether it falls on a Saturday or a Sunday.
Customs And Observances
Every year, a ceremony is held at Arlington National Cemetery to commemorate this holiday. During this time, the President Of The United States places a wreath on the Tomb Of The Unknown Soldier and this is followed by a ceremony inside the Memorial Amphitheater that features speeches from dignitaries and a parade of colors by different organizations.
All around the country, many schools and organizations take part in Veteran Day ceremonies. These often include the flying of the American flag, speeches, singing of the National Anthem, and a Pledge of Allegiance to the Flag. Another tradition that is observed by just about any American city is a holiday parade that often includes bands, the marching of servicemen, speeches, and remembrances.
Conclusion
For many Americans, Veterans Day is a great way to remember the sacrifice their service men and women have made to keep the United States free. It's also a great way to thank them for their service to the country.