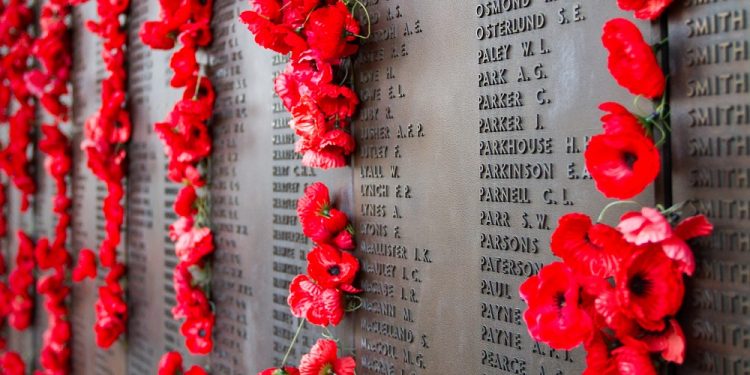 ANZAC Day is a national day of remembrance which is observed on April 25th of each year in Australia and New Zealand. It is a day that is used to remember all of the Australians and New Zealanders who have fought and died in all wars and conflicts.
It is considered to be one of Australia's most somber and important national observances and is the anniversary of Australia's and New Zealand's first major military action during World War I. ANZAC stands for Australian and New Zealand Army Corps.
History of ANZAC Day
On April 25, 1915, soldiers of Australia and New Zealand formed part of an allied expedition that set out to capture the peninsula of Gallipoli. They needed to capture Gallipoli because if they did, then it would open the Dardanelles to the collective allied navies. This would allow Constantinople to be captured – which at the time was the capital of the Ottoman Empire and an ally to Germany.
When the ANZACs landed on Gallipoli, they met with fierce resistance. Although it was originally thought that this offensive would quickly take the Ottoman Empire out of the war, it ended up dragging out for 8 months in a prolonged stalemate. Eventually, allied forces were withdrawn but not before both sides had suffered heavy casualties.
This conflict led to the death of 8,000 Australian soldiers. Soldiers that would be recognized on ANZAC Day – along with all of the other soldiers which had gave their lives for Australia and New Zealand.
ANZAC Day Customs & Traditions
Commemorative services for ANZAC Day are usually held at dawn at various war memorials all around the country. It occurs at this time because that is when the original landing in Gallipoli happened. These services usually include some form of introductory speech, prayers, hymns and a period of silence. There is also usually a recital of "In Flanders Fields." This poem was written in 1915 by Major John McCrae – a Canadian Medical Corps doctor who was serving in Ypres.
He wrote the poem after hearing about the death of his friend, who was buried outside his dressing station. During his anguish, he penned the poem but was quite dissatisfied by it so he threw it away. However, it was retrieved by a fellow soldier from the trash who was so moved by it he sent it to the media in London. It was promptly published in December of 1915 and is read on ANZAC Day and Remembrance Day.
It is also customary for people to wear rosemary on this day. This tradition started with the servicemen stationed on Gallipoli picking rosemary and sending it home to their relatives. Rosemary is a common plant which grows wild all over Gallipoli. Therefore, rosemary is the herb of ANZAC Day. This day also has its own biscuit – which is known as the ANZAC biscuit.
This biscuit was widely used during World War I by the soldiers of Australia and New Zealand. That's because it took a long time to get food to the front and any food sent would need to have stayed edible for a long period of time – especially considering it would have to have been able to travel without refrigeration. The ANZAC biscuit met this criterion and has since been known as the "Soldier's Biscuit." Today, it is one of the few foods that can be marketed using the word ANZAC – which is protected by law. A common ANZAC biscuit consists of rolled oats, plain flour, sugar, butter, soda bicarbonate and golden syrup.