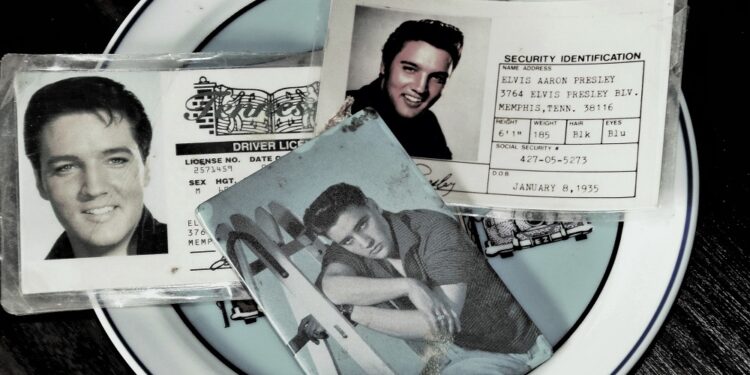 Elvis Presley was born on January 8th, 1935, and died on August 16th, 1977, so any person honoring the legacy of this American singer and actor has two months to choose from when selecting what day on the calendar to begin it. The creators of Elvis Week decided that the best option for celebrating his legacy was around the date of his death, August 16th.
Anyone wishing to honor the memory and legacy of the King of Rock-and-Roll will probably want to observe this week every single year. This can be easily done by listening to his music or taking a trip with friends and family members to Graceland — the home of Elvis Presley that's been preserved as an entertainment complex.
The History Of Elvis Week
This week was originally created by the Elvis Presley Estate to honor his memory and his musical legacy. And it's quite a legacy for people to observe. After all, his catalog is pretty impressive and full of such songs as Jailhouse Rock, Don't Be Cruel, Hound Dog, Heartbreak Hotel, and All Shook Up.
Of course, he was also in a number of movies including Love Me Tender, Loving You, King Creole, G.I Blues, Blue Hawaii, and Kid Galahad, among others.
Observing Elvis Week
Elvis Week can be observed by listening to Elvis' impressive music collection, watching one of his movies, or maybe doing both things. It's also a good time to visit Graceland. And trust us when we say that there are a ton of things to do once you get there.
There are events, shopping, a guest house and an RV park, and a campground. We also recommend that people observing this week post their favorite pictures of Graceland or Elvis online using the hashtag #ElvisWeek. We sure would like to see some of the ways that people celebrate this week.