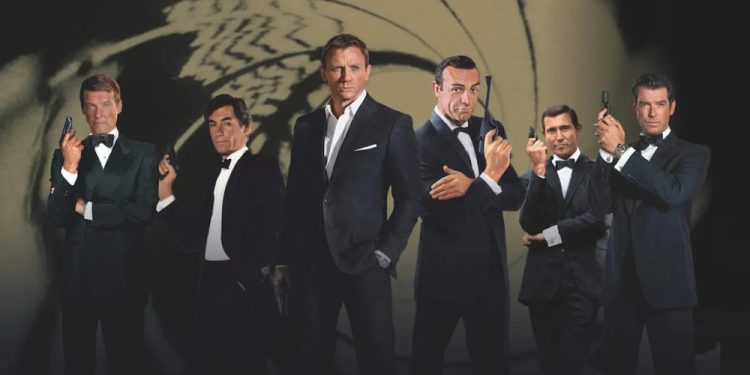 Every year, the 5th of October is observed as Global James Bond Day. James Bond is probably one of the most famous British literary and film characters, and may just be the most famous character in the entire world.
He is a character that was first created by the writer Ian Fleming in 1953 when he published his novel Casino Royale. When Fleming died in 1964, eight other authors would take over the Bond novels and novelizations.
As of the writing of this article, there are numerous novels, novelizations, short stories, and movies that feature this iconic character. A character that has come to symbolize masculinity, style, and sophistication.
The History Of Global James Bond Day
Global James Bond Day was first created and observed in 2012 to celebrate the 50th anniversary of the Bond film series. Although Dr. No, the first 007 films in the franchise, wouldn't be officially released until May 8th of 1963, its premiere was held on October 5th, 1962.
Personally, we would have liked to have this day celebrated on James Bond's birthday, which according to John Pearson's biography of Bond was on November 11th, 1920. If that's when Bond was born, then that would make him over 100 years old. Man, he's spry for his age!
Some Cool James Bond Facts
Who doesn't enjoy some cool James Bond facts? We know we couldn't resist them, so we gathered a bunch of them together and listed them below. Hopefully, the following facts will give even hardcore 007 fans information that they didn't previously know about.
Ian Fleming wrote about the character in 1952 as he began his journey from being a bachelor to being a married man.
The name James Bond comes from the cover of Fleming's birdwatching book called Birds of the West Indies by James Bond.
Yes, the name James Bond is the name of an ornithologist.
James Bond originally carried a 0.25 caliber Beretta pistol in early novels. It was eventually changed to a PPK.
Ian Fleming originally didn't like the idea of Sean Connery playing Bond.
Observing Global James Bond Day
Global James Bond Day is the perfect day for people to start their obsession with this character or to continue an obsession they already had. There are tons of short stories, novels, novelizations, and films for people to enjoy.
So many, in fact, that no one could enjoy them in just one day, or even over a week. This is also a good day for people to enjoy a Vesper Martini (a vodka martini, shaken not stirred). We also recommend that people connect with other 007 fans across the world using the hashtag #GlobalJamesBondDay.