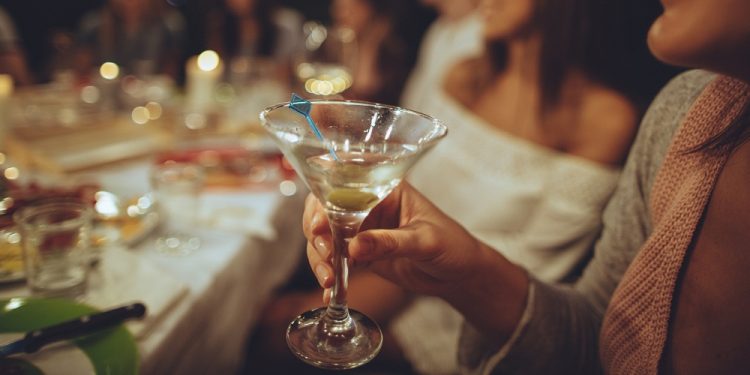 National Martini Day is a holiday that falls on June 19th every year. For those of you who have never made or enjoyed a martini, it's a cocktail that's made with either gin or vodka, an equal part of vermouth, and usually garnished with either an olive or a lemon twist.
Although there are far too many origin stories for this classic drink to accurately determine exactly when or where it was first prepared, it continues to be a classic drink that's enjoyed even to this day.
The History Of The Martini
The history of National Martini Day is obscured by history, and in many ways, so is the origin of the drink that's the main star of this holiday. The first printed recipe for a cocktail named a Martinez first appeared in a bartending manual that was published in 1887 in San Francisco, but historians are unsure of whether the author of the manual invented the drink or if it was obtained from another source.
Regardless of where it was first made, it is known that a New York bartender named Martini di Arma di Taggia made a drink using gin, orange bitters, vermouth, and garnished with an olive. This drink was especially popular among Manhattan socialites, and that's probably why New York City has been associated with the martini ever since.
In 1925, a new type of cocktail glass was introduced to the public at the Paris Exhibition. This glass was supposed to be a new Champagne Coupe (Champagne Glass) that was supposed to replace the coupes that were used up to that point. And in fact, during the 1920s, this glass was used to drink champagne, but over the years it was adapted and later renamed as a martini glass.
Some Popular Martini Drinks
Below is just a small sampling of some of the martini drinks that people can enjoy. Although some people like a classic martini and other people enjoy a standard James Bond martini (shaken not stirred with three measures of Gordon's and one measure of vodka), people should understand that there are dozens of other martini drinks available.
Dirty Martini
Rose Martini
Between The Sheets
Lemon Drop
Vodka Martini
Gibson
Manhattan
Taste Of Home
Observing National Martini Day
Observing National Martini Day is a holiday that can be easily observed by whipping up your favorite martini, or by going out to a bar and ordering a martini. It's also a good day for a person to buy themselves or a friend a martini-themed gift.
And for those people wishing to do a little bit more on this holiday, they can use the hashtag #NationalMartiniDay on their social media accounts—preferably with a picture of their favorite martini attached.