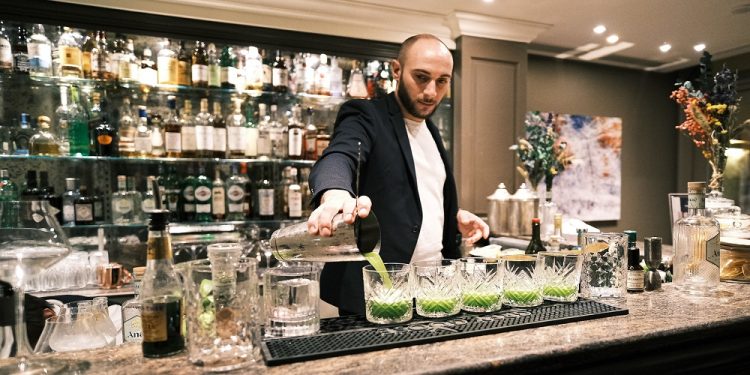 National Bartender Day is a holiday that's observed on the first Friday in December. Also known as National Bartender Appreciation Day, this day is a reminder to everyone to show their favorite mixologist the love and appreciation they need. This is a day to give them a heartfelt thank-you, buy them a drink, or give them a shout-out on social media.
This holiday is similar in its scope to World Bartender Day, a day that's observed annually on February 24th. People can feel free to observe only one of these two holidays, or if they really like their bartender, they can choose to celebrate both of them.
The History Of National Bartender Day
All that we know about the origins of this holiday is that it was created in 2011 by Sailor Jerry Rum. A rum that was crafted in honor of old-school tattoo artists Norman "Sailor Jerry" Collins. By the way, Sailor Jerry Rum also created National Rum Day, a holiday that's observed on the 16th of August and celebrates rum.
Facts About Bartending
We wanted to list some facts about bartending and mixology, so we decided to find everything we could about this profession. We then expertly mixed together these facts and are now serving them to everyone interested in reading them. You might even say that we're bartenders of not alcoholic drinks but of knowledge.
In some states, 18-year-old people can tend bar, although they are not able to drink.
Bartenders increasingly have to be responsible for the safety of their customers.
Some bartenders work 12 hours straight, making this a very rough profession.
Bartending can also be extremely tedious, especially when there aren't customers to interact with.
Quality bartenders are in high demand.
Bartenders need more training nowadays than they historically have had to have.
A bartender has to be able to multi-task effectively to do their job.
Observing National Bartender Day
One of the better ways of observing this holiday is by leaving your bartender a big tip. Since the majority of what a mixologist makes comes from tips, sliding them a little bit of extra cash can really make their day more special.
This is also a day for people to try out a new beverage, or try their hand at mixing drinks at home. And as always, people can spread the word about this holiday online using a hashtag. The hashtag for this holiday is #NationalBartenderDay.