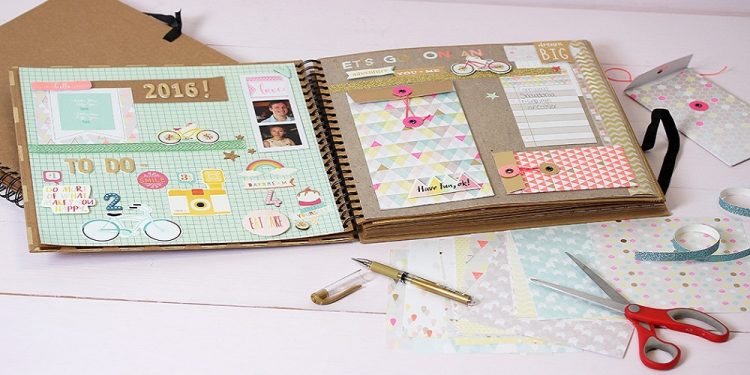 National Scrapbook Day is a holiday that's observed on the first Saturday in the month of May. Scrapbooking is an activity that people do all over the world for various reasons. Some people use scrapbooks to preserve family history, while other people use them to preserve photographs, newspaper clippings, or other memorabilia. This holiday gives people who are already scrap-booking an excuse to spend the day doing nothing but engaging with their scrapbooks, but it also gives people who aren't familiar with scrap-booking a great reason to get started.
The History Of National Scrapbook Day
National Scrapbook Day was invented in 1994 by Creative Memories Scrapbooking Supplies. As you can probably ascertain from the name of the company, they're a company that sells scrapbook supplies. We're unsure why they decided to make this holiday the first Saturday in May.
Interesting Facts About Scrapbooks & Scrap-Booking
Want to learn a few more things about scrapbooks and scrapbooking? If you do, then allow us to put a few facts together for your entertainment. The following facts are ones that we pulled together during the course of our research and we hope that everyone finds it as interesting as I do. With that being said, let's take a quick look at the facts we found before we talk about observing this holiday.
Scrapbooking Used To Be Only For The Educated
Although scrap-booking is an activity that everyone can do now, that didn't use to be the case. During the Renaissance, European nobles would keep what they called "commonplace books." The printing press had already been around for a while and with it, there was an abundance of printed material, so some nobles would use their commonplace books as a way to organize the steady flow of information. Eventually, this practice of organizing news would morph into people scrap-booking their own personal memories.
Bibles Were Used As Early Scrapbooks
Once bibles began to be mass-produced instead of being copied by hand, people began using them to record their family histories. You see, these early bibles had several blank pages that people could use to write down their family genealogies. Later on, some of the companies printing bibles would change those blank pages to printed pages that had spots available on them that people could use for writing down the name of their parents and grandparents, as well as spots for including information on marriages.
Observing National Scrapbook Day
Regardless of whether a person has been scrapbooking for quite some time, or is new to the hobby, they can use National Scrapbook Day to start a new project or work on an existing one. It's also a good day to research some creative scrapbook ideas on the Internet. While you're observing this holiday be sure to spread the word about it online using the hashtag #NationalScrapbookDay and be sure to enjoy all of your scrapbooking activities for the day.