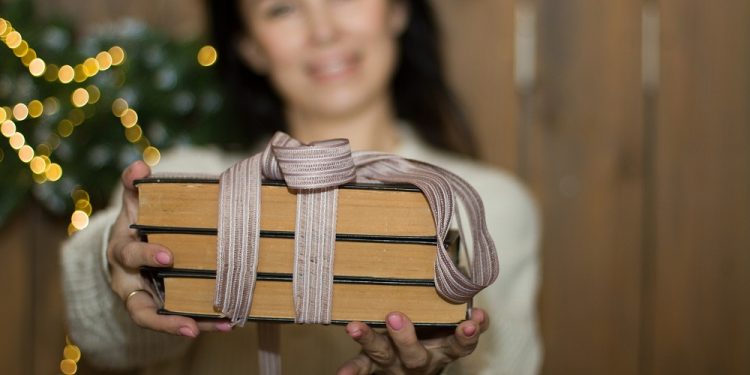 International Book Giving Day
Although most people think that Valentine's Day is the only holiday observed on the 14th of February, there are actually a number of exciting holidays observed on this day. One of these holidays is International Book Giving Day — a holiday that is celebrated by lovers of books all over the planet.
This is a day that encourages bookworms to share their love of the written page with friends and family members by gifting them a book. We can't think of any gift that can be as exciting or mind-opening as a book, and that's why we encourage everyone to get involved on this day.
The History Of International Book Giving Day
This holiday was first conceived by Amy Broadmoore. She was the founder of Delightful Children's Books and the Curious Kid's Librarian sometime around 2012. She, and blogger Zoe Toft, created this holiday together.
In 2013, the organization of this holiday was transferred to Emma Perry of the children's review site My Book Corner and notable children's author. This holiday has since been observed by people all over the world who want to spread their love of books to other people.
Some Quick Book-Related Facts
Since everyone reading about International Book Giving Day is likely a fan of books, we thought we'd list some of the amazing book-related facts we've gathered along the way. We think the following facts are pretty neat and we think other people will think so as well.
There are over 130 million published books.
The first ever story written (or the earliest written one that has survived) is The Epic of Gilgamesh.
If a person reads 40 minutes a day, they will have read over 3.6 million words over the course of a year.
Observing International Book Giving Day
We've seen a lot of different ways that people celebrate this holiday. One way is that people simply buy books for friends and family members on this holiday. Another way people celebrate this holiday is by starting a book exchange program.
And a third way that people observe this holiday is by donating to their local library. In our opinion, all of those are good ways for people to celebrate this holiday. Of course, there's one more way that people observe this holiday and we think this way is probably our favorite way.
People will leave books in public venues such as doctor's offices with a note in them stating that the book can be read for free and to pass it on when they're done reading it. We feel that's a fantastic way for people to spread the love of books. As is using the hashtag #InternationalBookGivingDay on social media.