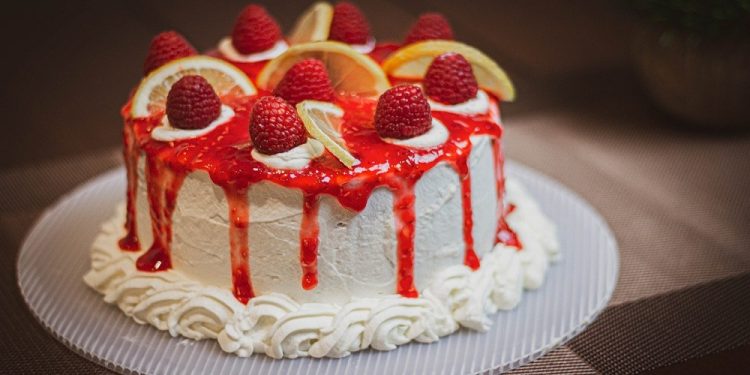 National Raspberry Cake Day
National Raspberry Cake Day is a holiday that's observed annually on July 31st and is intended as the perfect day for people to enjoy a delectable slice of raspberry cake. This type of cake has been called one of the most refreshing summer desserts, so the end of July appears to be the perfect time to enjoy it. Of course, thanks to the Internet there are a variety of different raspberry cake recipes, so anyone wishing to celebrate this holiday is going to have to decide which of them they like the best. 
The History Of Raspberry Cake
Since we couldn't ascertain the person behind National Raspberry Cake Day, we thought that we'd talk about the history of this dessert instead. Before we can do that accurately, however, we're first going to have to go over the history of the raspberry, a fruit that's been cultivated for over 2,400+ years. Raspberries were first cultivated for the first time during the 4th century B.C in Greece. From Greece t quickly spread throughout Europe, quickly spreading from Italy to the Netherlands and then finally England. 
For hundreds of years, raspberries were used for a variety of dishes in England, but it wasn't until the 13th century that Edward I decided to encourage people to plant more raspberries. It's at this time that raspberries were used in desserts known as kaka—an Old Norse word for sweet desserts. It was during this time that raspberry cake was most likely invented. 
Facts About Raspberries And Cakes
In this section, we're going to give you some trivia about not only raspberries but also cakes. Trivia that you can unload on friends and family on National Raspberry Cake Day. 
Raspberry leaf tea has been used to reduce the length of labor. 
In some countries, raspberries are symbolic and are used to ward off evil spirits.
Raspberries have compound leaves
Raspberry plants can survive in the ground for up to 10-years.
The average raspberry has about 120 seeds. 
During the Middle Ages, the term cake was used to describe a particular type of hard, flat, and round bread.
According to ancient tradition, putting a fruit cake under the pillow will make the person sleeping on the pillow to dream about their future mate. 
The world's largest wedding cake was made in 2004. It weighed over 15,000-pounds. 
Observing National Raspberry Cake Day
Want an excuse to observe National Raspberry Cake Day? Well, if you do, then all you have to do is to observe this holiday. You can spend the day making one of the many raspberry cake recipes available on the Internet. Recipes that include Lemon Raspberry Cake, Raspberry Dream Cake, Raspberry Pound Cake, or our favorite, Chocolate Raspberry Cake. And while you're enjoying the almost infinite variety of raspberry cakes, why not take a picture of them and post them to the Internet using the hashtag #NationalRaspberryCakeDay?