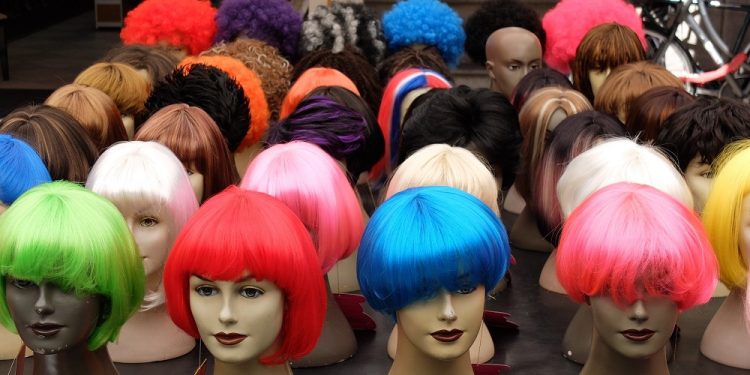 International Wig Day is a holiday that's observed in any number of different ways. It's a day during which people who are forced to wear a wig all of the rest of the year can just take a day to not worry about their hair. It's also a day for people who just like elaborate wigs to dress up with the wildest wigs that they can find.
Either way, this day is celebrated on the 10th of March every year and is the perfect opportunity for people to buy a new wig of their choice. It's also a day to raise awareness about hair loss caused by diseases such as cancer — which is the primary purpose of this holiday.
The History Of International Wig Day
Although people around the world celebrate this holiday for fun and games, this day actually was created for a very serious reason. It was created by Temashop in Denmark in 2016 to raise awareness about cancer and the side effects of most cancer treatments.
Hair loss is a common side-effect of many cancer treatments, which can be devastating for people who are already in a vulnerable state.
Some Interesting Facts About Wigs
When we started writing this article for International Wig Day we came to a startling conclusion. We didn't know half as much about wigs as we thought we did. This is why we decided to do a little bit of research and increase our intelligence quotient on this subject.
The following list is just some of the things that we learned about wigs that we thought our readers might also want to know about.
In 2017, over $192 million was spent on wigs and extensions in the U.S.
During the 16th century, a rise in hair loss due to the side effects of syphilis led to the increased popularity of wigs.
Natural red hair wigs are exceptionally rare due to only about 2% of the world's population being natural redheads.
A wig can take up to 8 weeks to be created.
The term "bigwig" was first coined in France during the 17th century. That's because only the wealthy could afford large wigs.
Observing International Wig Day
On this holiday, people can take the time to show support for people with cancer. This can be done by doing something as simple as wearing a wig in support of someone who has cancer, or it can be done as a part of a contest to raise money for cancer treatment.
People can also spread the word about this holiday using the hashtag #InterantionalWigDay with a picture of them wearing a wig.