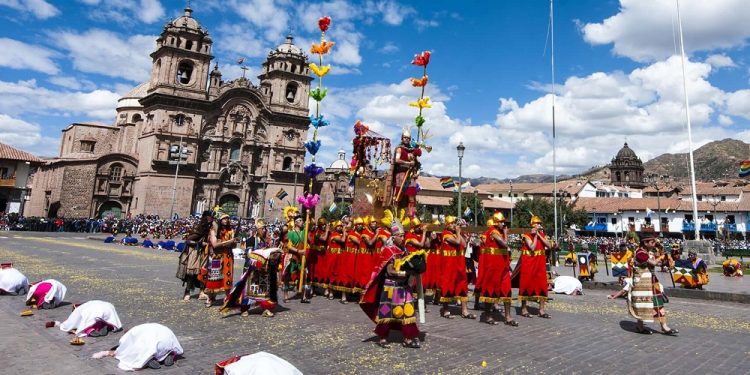 Inti Raymi is a public holiday that's observed annually on June 24th in Peru. It's a holiday that's based on an Incan festival that is a celebration of the winter solstice. In the southern hemisphere, the winter solstice is the shortest day of the year and the beginning of the Incan New Year.
Originally, when the Inca Empire was celebrating this holiday, it was observed in Cusco in the main plaza (also known as the Haukaypata). Modern celebrations involve people wearing colorful costumes, music, and people sharing food with one another. As was the case with ancient ceremonies, these modern ceremonies are designed to symbolize the mythical origin of the Inca people.
The History Of Inti Raymi In Peru
The winter solstice was an important time of the year to ancient Incans. After this day, the length of each day begins to go up again. Four ceremonies would be celebrated over the course of the year, and the Inti Raymi was one of the most important ones of the year.
This ceremony would last for nine days and was marked by not only ceremonial greetings to the sun, but also through dancing and colorful processions. It was a day that celebrated the Incan people's origin and their wish for a good harvest season.
Spanish colonists and Catholic priests would end up banning the ceremony and it would remain banned for over 400+ years. It was eventually revived in 1944 and has been celebrated by the indigenous cultures of the Andes ever since.
Observing Inti Raymi In Peru
This holiday is a major tourist attraction in Cusco and people from all around the world attend the ceremonies. That's why the city center is closed on this day to regular traffic. People attending can see colorful dancing, processions, and ceremonial events. To spread word about this holiday, the hashtag #IntiRaymi can be used on social media.