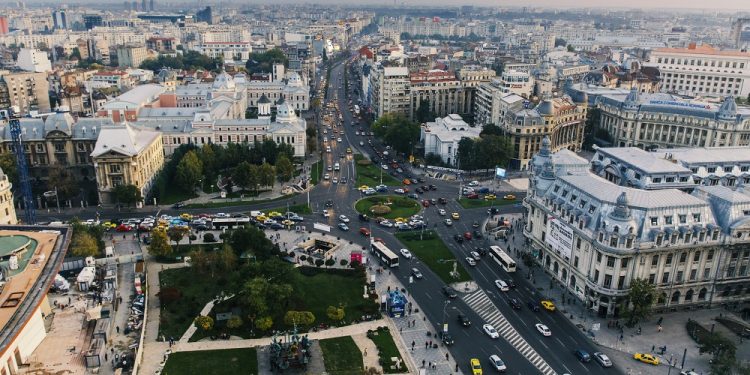 National Anthem Day in Romania
In Romania on July 29th, National Anthem Day is observed annually. Although this day isn't a public holiday, it is one that's widely observed across the country and celebrates the country's national anthem. This anthem is known as "Deşteaptă-te, române" and it's sung or listened to by Romanians every year on this date.
The name of this anthem translates into English as "Awaken thee, Romanian!" On this day, there are also public celebrations that take place at public memorials across the country, particularly the Tomb of the Unknown Soldier in Carol Park in Bucharest. It's a day of profound national pride for Romanians everywhere.
The History Of Romania's National Anthem
The national anthem of Romania was written and published during the Wallachian Revolution of 1848. The lyrics were first composed by Andrei Muresanu, a Romanian poet and revolutionary, and were originally written in the Romanian Cyrillic alphabet.
The first time that it was publicly sung was in the city of Brașov. It immediately became associated with the revolution and became a revolutionary anthem. This is when it was renamed from its original title: Un răsunet" (An echo)" to "Deşteaptă-te, române."
Since its acceptance as a revolutionary anthem, it's been used for all Romanian conflicts. It was prominently used during the Romanian Revolution of 1989 and on January 24, 1990, it became the national anthem of Romania. Not long after, July 29th was made National Anthem Day.
Observing National Anthem Day In Romania
This holiday is observed every year at the Tomb of the Unknown Soldier in Bucharest, the capital city of Romania. There are also smaller events at memorials all across the country. Many of these events are not only attended by political leaders, but also by religious leaders as well.
There's also usually a military parade, as well as a parade of veterans. On this day, the national flag is raised in Romania and of course, the national anthem is performed all across the country.