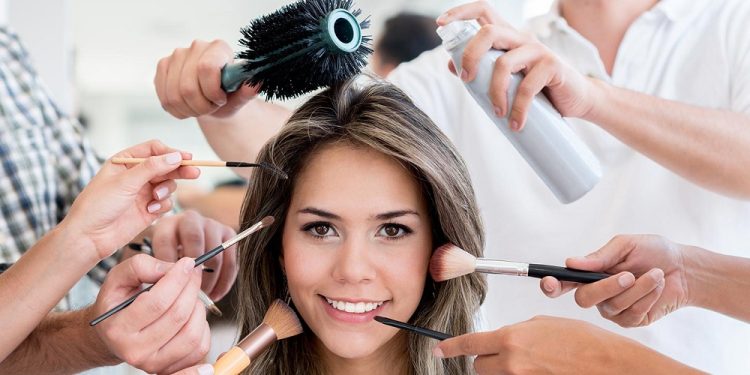 We all know that beauticians are people whose job is to style hair, do manicures, or perform one of many other types of beauty treatments. They are professionals who provide recommendations to their clients and render services that help them reach their beauty goals and improve their confidence in themselves.
In other words, they perform an extremely important job, even though there are some who try to disparage their whole profession. They are so important, they have even earned their own holiday.
A day that's observed annually on June 26th and is known as National Beautician's Day. This is the perfect holiday for people to show their beauticians a little bit of appreciation (and maybe a big tip) and/or thank them for all they do.
The History Of National Beautician's Day
Beauticians, also known as cosmetologists, have been around since the dawn of human civilization. In ancient Egypt, people used a variety of different oils, herbs, and compresses to improve the look of their skin and a whole profession sprung up around these techniques.
This was also the case in Greece, where both men and women used a variety of massages, and baths to improve their appearance. During the 20th century, the beauty industry exploded in the United States and Europe.
New products hit the market at a miraculous rate and the invention of movies and television allows certain beauty standards to become popularized. This would spawn the profession of beauticians—a profession that now employs thousands of people.
In 2023, there were over 980,000+ hair salons in the U.S. and that number represents an increase in the total number of hair salons from the year before. Unfortunately, we're unsure of exactly when National Beautician's Day was invented.
We can't find any evidence of its creation on the Internet at all. We don't know who invented it or why they invented it. We don't even know when it was invented, although we do know that it's been around for a few years now.
Observing National Beautician's Day
Saying thanks to a beautician that you see on a regular basis, or giving them a great big tip, are both acceptable ways of observing this holiday.
As is spreading the word about the holiday online using the hashtag #NationalBeauticiansDay. And for people who are thinking about pursuing a career in cosmetology, then this might just be the perfect day for them to begin their research.