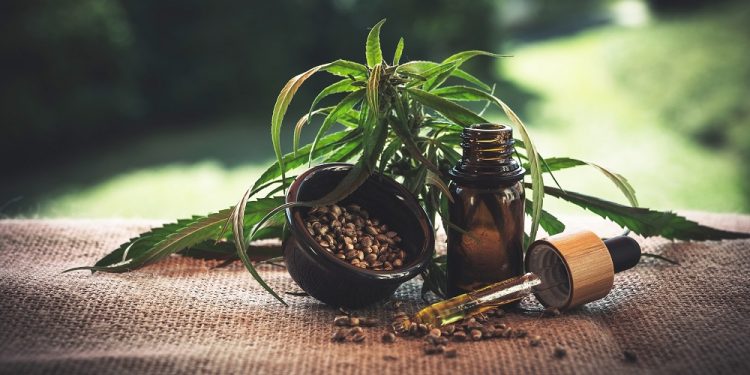 Hemp has been cultivated for over 4,800-years and was first cultivated for fiber by the ancient Chinese in 2,800 BCE. However, for most of that time, people didn't really understand the plant's properties.
For example, CBD wasn't discovered until 1940 by Roger Adams. He was able to isolate CBD and CBN (another cannabinol) from the hemp plant. After the discovery of CBD, scientists have continued to unlock its secrets and discover its potential in wellness products.
As people began to learn more about CBD's potential, its popularity has begun to soar and more and more healthcare products have been developed around it. Now, there's even a month that celebrates it. January is celebrated as National CBD Month every year and continues to put a spotlight on the potential of this ingredient in helping people deal with pain and other health issues.
The History Of National CBD Month
This month was officially created by a company known as CBDMD. This company provides people with a variety of CBD products for people. This month was officially celebrated for the first time in 2019 and has been observed ever since.
Interesting Facts About CBD
To spread the word about CBD and enlighten everyone about its potential, we decided to list some facts about this cannabinol below. The following facts we uncovered during our research and we feel these facts are a good starting point for anyone who might be interested in observing National CBD Month.
Even though THC and CBD are the most researched cannabinoids in cannabis, there are actually 85+ other cannabinoids that need to be researched.
CBD doesn't have psychoactive properties, so it can't make a person "high."
Because CBD has less than 0.3% THC, it's legal in every U.S state.
CBD can be used for anxiety, depression, and other conditions.
According to the World Health Organization, CBD is tolerated well by most humans.
CBD can be used to treat epilepsy and seizures.
CBD can interact with some medications and that's why it's important for the consumer to consult with their doctor before taking any supplement.
CBD can improve inflammation, neuropathic pain, headaches, and insomnia.
Observing National CBD Month
During this month, people are encouraged to think about CBD and whether it might be an option for dealing with whatever health condition they want to treat. Of course, this will likely require the person to talk to their doctor about CBD. People should also make sure that they use the hashtag #NationalCBDMonth on their social media accounts to spread the word about it.