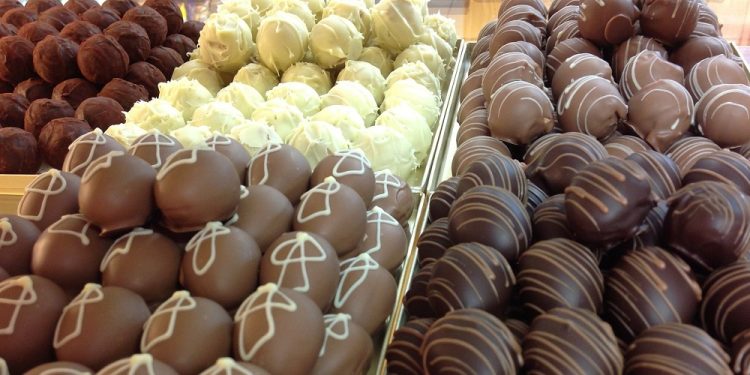 National Choose Your Chocolate Day
What types of chocolate do you like? Are you a fan of dark, milk, bittersweet, semisweet, or German chocolate? Maybe you're a fan of white or unsweetened chocolate or cocoa powder. You might even be a fan of Couverture chocolate or the newly debuted Ruby chocolate.
We don't know your personal tastes, but we do know that most people love chocolate in one form or another. We also know that a lot of people are looking forward to observing National Choose Your Chocolate Day. This is a holiday observed every September 16th that encourages everyone to choose the chocolate that they like the best. Let the chocolate games begin!
The History Of National Choose Your Chocolate Day
Chocolate has been around for thousands of years and was first enjoyed by the Mayans in Central America, as well as other indigenous tribes of North and South America.
Of course, most people will probably already know that because we've already covered the history of chocolate in numerous other holiday articles we've done, so we won't rehash everything here.
Anyone looking to know more about the history of chocolate can check out some of them — particularly, National Dark Chocolate Day, National Chocolate Macaroons Day, National Chocolate Covered Cashews Day, or National Chocolate Covered Nut Day.
National Choose Your Chocolates Day is a holiday that hasn't been around nearly as long as chocolate has, not by a long shot. It was invented in 2020 by See's Candies — an American chocolate company that was founded in 1921.
They wanted to create a holiday in anticipation of the 100th birthday, so they decided to create this one. This holiday is designed to raise the public's awareness about chocolate and the varieties that exist.
Observing National Choose Your Chocolate Day
Everyone is encouraged to learn more about chocolate and some of the ways they can enjoy it. As we've explained in our introductory paragraph, there are a lot of different types of chocolate available.
And there are even more ways to shape all of these chocolate varieties into something delicious. There are chocolate shakes, cakes, smoothies, ice cream, pies, cookies, and about a thousand other things that chocolate is used for. Chocolate is even used to make authentic mole sauce.
No matter how a person observes this holiday, they can take the time to spread the news about it using the hashtag #ChooseYourChocolateDay. Everyone out there is free to choose the chocolate they love on this day and share it with friends, coworkers, and family. The hardest part is choosing the one that suits your taste the best.