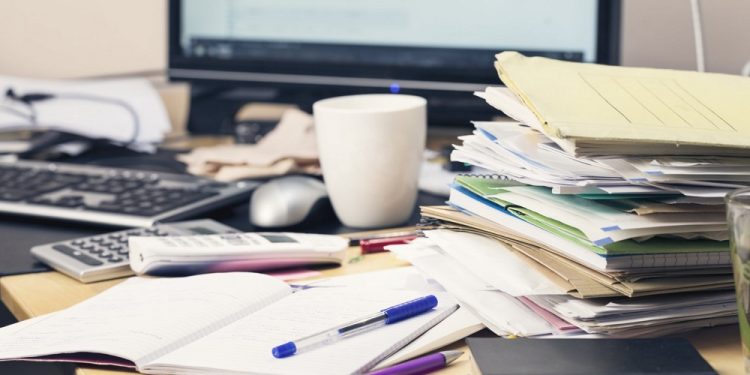 National Clean Off Your Desk Day
Just about anyone who works at a desk knows how hard it is to keep it clean. Pictures of loved ones, pens and pencils, and papers can clutter up a desk fast. That's why many people are going to want to take advantage of National Clean Off Your Desk Day. This is a holiday in which everyone is encouraged to completely clean off their desk on the second Monday in January. After all, starting off the new year with a clean desk sounds like a good way to get the year started.
The History Of National Clean Off Your Desk Day
National Clean Off Your Desk Day was invented by A.C Viero. Unfortunately, we don't know when he invented it, but we'll keep looking for that information. Somebody somewhere knows the circumstances under which this holiday was invented. 
Fun Facts About Desks
We uncovered quite a few facts about desks during our research, so we thought that it might be fun to share some of them with everyone reading this holiday. So, let's just jump right into it and look at some of the facts we uncovered about desks. 
Every year, U.S companies purchase over 3-million desks.
Four desks were made from wood from the HMS Resolute.
Using a standing desk can help with memory retention.
It's believed that sitting at a desk for long periods is as bad as smoking a pack of cigarettes a day. 
A standing desk can help a person burn an extra 50-calories per hour standing. 
Reasons To Keep Your Desk Organized
There's a variety of different reasons for keeping your desk clean and organized. Almost too many to put in this section, but we'll give it a shot. Below are just a handful of the reasons why you should be keeping your desk clean and well organized. 
It makes it easier to find your work materials. 
It prevents stuff from getting lost. 
It presents a positive image to coworkers.
It helps you feel better mentally.
It helps you get more work done. 
It might help you get a raise. 
Observing National Clean Off Your Desk Day
The name of this holiday should be a major clue to most people about how to observe it, but we will go ahead and say it out loud anyway. This holiday is celebrated by cleaning off everything from your desk, cleaning it with some actual cleaning supplies, and then neatly replacing everything. Once that's done, you can then use the hashtag #NationalCleanOffYourDeskDay to spread the word about it.