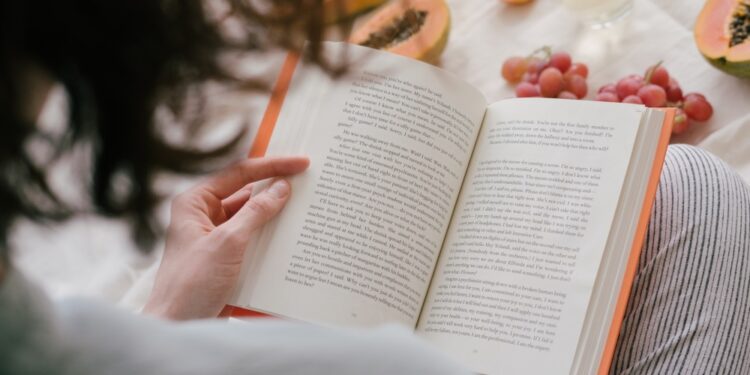 National Get Caught Reading Month
Get Caught Reading Month is not only a celebration of reading that takes place during the month of May, but it's also a challenge to people of all ages to get caught reading! What does that mean? That means that children and adults should take every opportunity to squeeze reading into their daily schedule during this month.
This can be done by keeping eBooks on a phone, keeping magazines on the coffee table, or even packing a comic book into a backpack. All throughout most days, people have an opportunity to pick up a book or magazine and read a bit — even if it's only a few paragraphs at a time, it helps to reinforce the habit of reading and helps to make reading a fundamental part of life.
The History Of National Get Caught Reading Month
Get Caught Reading Month was created by the Association of American Publishers in 1999. Over the years, other organizations have gotten in on the fun of this month as well. The most recent is Every Child a Reader, an award-winning 501(c)(3) nonprofit that encourages and celebrates the power of books and the impact that they have on children throughout their lives.
Important Facts About Reading
Below are some important facts about reading that we think everyone should know about. We feel that the following facts really highlight the importance of reading and the impact that reading can have on young children. With that being said, let's all read the following facts together.
People who are reading by the age of 8 have a lower chance of being incarcerated later in their life.
During the Middle Ages, libraries would often chain books to the shelves to keep people from stealing them.
People who read fiction on a regular basis are more likely to volunteer their time and give to charity.
The three best-selling books in the world are the Holy Bible, Quotations from Chairman Mao Tse-Tung, and the Harry Potter Series.
Approximately 20% of the people in the world cannot read or write.
Reading helps build neural pathways and helps to keep the brain active and elastic.
Several studies have shown that reading can lower a person's heart rate and blood pressure.
People who read generally sleep better than people who don't.
A person who reads 20-minutes a day will end up reading over 1.7 million words over the course of a year.
Observing Get Caught Reading Month
As we said, observing this month is as easy as reading as a person reading as much as they can for the next 31-days. And that objective is pretty easy to obtain if a person surrounds themselves with magazines, books, and other reading materials.
People are also encouraged to spread the word about this month using the hashtag #GetCaughtReadingMonth on social media.