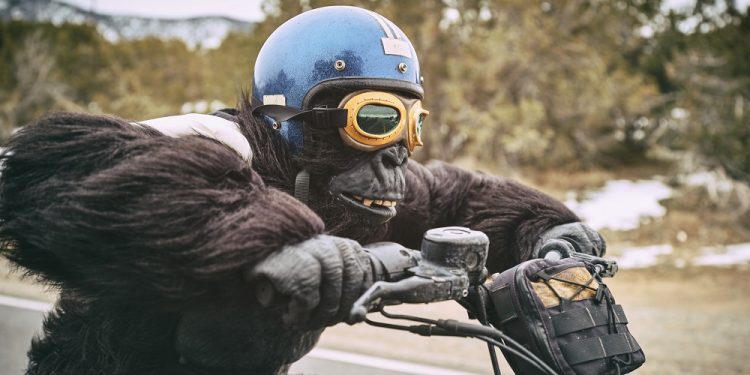 National Gorilla Suit Day
Just when you think that you've heard about every holiday out there, a new holiday shows up and surprises everyone. This is what happened to us when we discovered National Gorilla Suit Day. This is a holiday that's observed annually on the 31st of January and encourages people to wear a gorilla suit.
At least, that's what we think the holiday is about. Of course, as is usually the case, this holiday is a little more complicated than that. This is actually a holiday that can actually be traced back to a paperback that came out in the 1960s. We'll cover that in the next section.
The History Of National Gorilla Suit Day
Before we can talk about the origins of National Gorilla Suit Day, we feel like we first need to talk about the history of the gorilla suit. The very first professional "gorilla suits" were made in the 1920s by Carlos Cruz Gemora.
He was a Hollywood makeup artist who used his expertise in makeup and wardrobe design and combined it with his study of actual gorillas at the San Diego Zoo. This was a major improvement over the gorilla suits that had been used in the past.
In 1963, Don Martin, an artist with MAD Magazine, wrote a 56-page comic about a character that mocked a fictitious holiday known as National Gorilla Suit Day. This book would inspire the real holiday, which has been observed ever since then. The book, "MAD'S Magazine Don Martin Bounces Back" might no longer be in print, but it's still remembered by MAD Magazine fans, as is this very special holiday.
Observing National Gorilla Suit Day
There are several ways for people to observe this holiday. One way is to purchase a used copy of MAD's Maddest Artist Don Marin Bounces Back. Sure, it's not in print anymore, but there are plenty of used books that can be bought that are still out there, many of which can be found online.
Another way is to attend one of the MAD Magazine parties that take place this holiday. And, of course, people can dress up in a gorilla suit. Just make sure to use the hashtag #NationalGorillaSuitDay on social media before putting the suit on. Once the suit is on, it might be hard to type on your phone.
So, let's all get together and celebrate National Gorilla Suit Day in style. While we're dressing up as a gorilla, we might as well make sure the cupboards are filled with tasty snacks that reflect this holiday. We're thinking banana cream pie, banana milkshakes, and banana pudding should work out pretty well.